Songkran, the traditional Thai New Year, was celebrated this past weekend at Wat Phrasriratanaram (890 Lindsay Lane, Florissant; 314-839-3115).
The only Buddist temple in the St. Louis area, Wat Phrasriratanaram is home to a half-dozen monks. For Songkran, local Thai restaurants and families prepare dishes to raise money for the temple. This event is free and open to the public. There is also music, meditation and traditional dancing.
Pad Thai. (You know you want some.)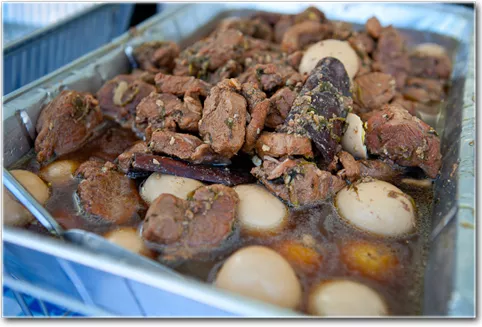 Kai pa-lo pork, a pork-and-egg stew seasoned with cinnamon and star anise, prepared by Thai Rama restaurant.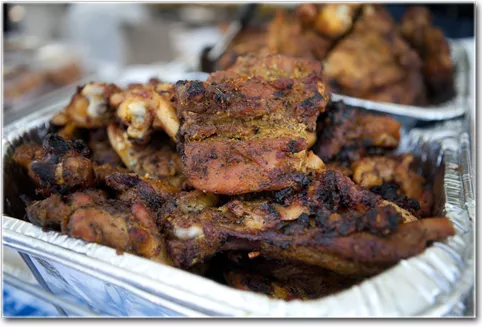 From The King and I: grilled chicken served with sticky rice.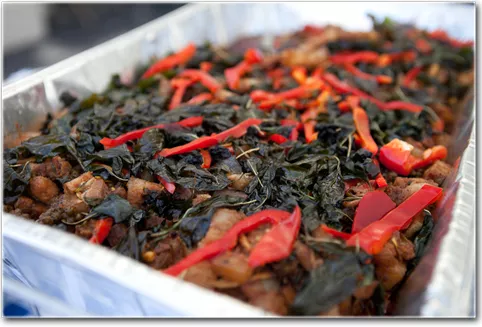 Stir-fried spicy pork, prepared by Zen in Crestwood.
"Thai Crispy Crab" are prepared assembly line-style.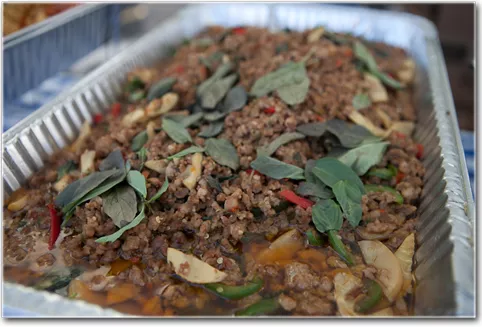 From Pearl Cafe: Pork ka pao, stir-fried with Thai basil.
Spicy papaya salad.
A vegetarian stir fry with vermicelli noodles, from Simply Thai.
Fresh spring rolls.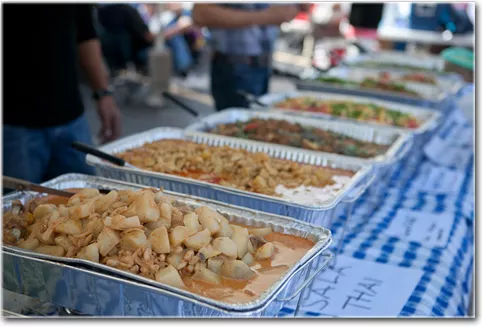 Trays of food, in a moment of repose.
Pa thong ko, or Thai doughnuts, are typically served with condensed milk for dipping.
Naam Pruitt teaches cooking classes at Kitchen Conservatory in Clayton and is the author of a cookbook, Lemon Grass and Limes. Here she cuts the dough for Thai doughnuts.
Kluay kaek -- bananas dipped in a coconut batter and then deep fried -- are a popular dessert.
It's not pad Thai and doughnuts at the Songkran Festival -- there's dancers, too!
The parade of the klong yao (long drums).
Editor's note: Sometimes food renders Gut Check speechless. That's why God invented the DSLR. In our continuing effort to cause your mouth to water onto your keyboard, we bring you our weekly Food Photo Essay.
More Food Porn! - The Block Restaurant Butcher and Bar - 2013 Stout and Oyster Festival at the Schlafly Tap Room - Gooey Butter Cakes & More from Ann & Allen Baking Company - Kakao Chocolate Revs Up for Easter - Companion Baking's Early Bird Outlet - Finned, Scaled, Shelled at Bob's Seafood