The Companion Early Bird Outlet (4555 Gustine Avenue; 314-352-4770) is hidden away in an industrial stretch of south city. Once upon a time, this showroom attached to the bakery's HQ and its deep, deep discounts may have been one of St. Louis' best-kept secrets -- but no more. Nowadays crowds turn out for its weekends-only bread-fest, which commences promptly at 7 a.m. and lasts until noon, Friday through Sunday. Greenhorns be warned: Come later in the morning and you'll miss the good stuff. Come early and you may have to wait in line, but you'll leave with a full bag in your arms and a smile on your face.
Click through for more of Crystal Rolfe's photos of the weekend food fracas that is Companion's Early Bird Outlet...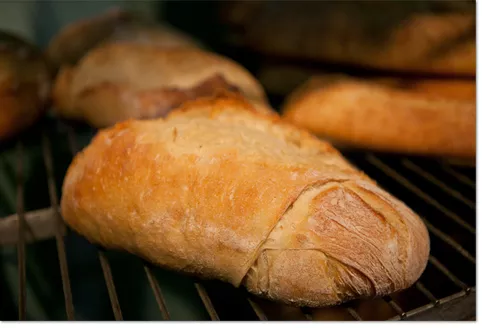 The French call this simple white loaf pain de Beaucaire, for the city on the Rhône where it has been a staple since the 15th century. It's a staple at Companion, too.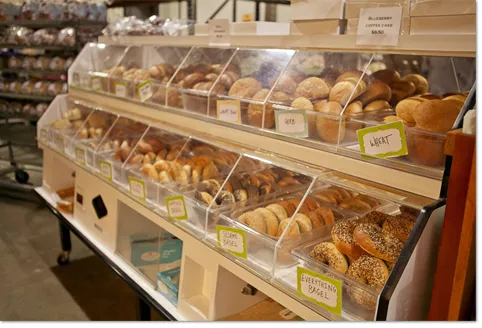 Bins of fresh bagels and rolls greet you when you walk in...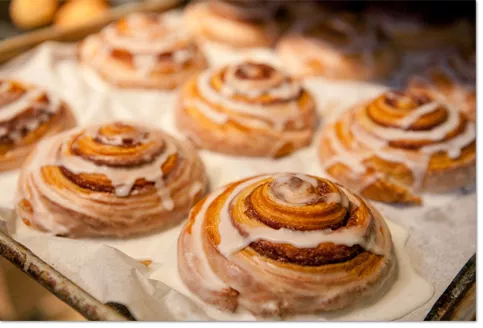 ...But it wasn't the rolls that lured you here on a weekend morning. 'Twas the cinnamon buns!
...And the cookies!
...And the dizzyingly swirly strawberry cheesecake!
Melt-in-your-mouth pretzel croissants, made with Companion's signature croissant dough, run through a lye bath and topped with pearl sugar.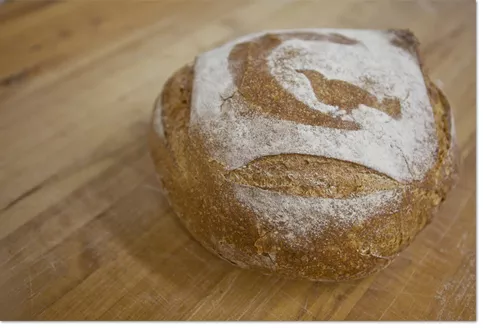 Companion's hefty, chewy miche loaf is an Early Bird Outlet exclusive that won RFT's "Best Bread" award in 2012.
See also: - RFT Best of St. Louis 2012: "Best Bread"
Pugliese, a simple rustic loaf that hails from the Puglia region of southeastern Italy.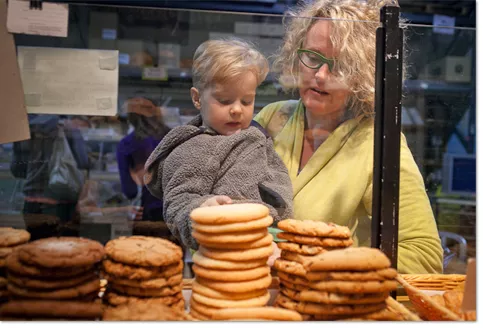 OK, Mac, pick a cookie -- any cookie.
Another satisfied Early Bird customer.
Editor's note: Sometimes food renders Gut Check speechless. That's why God invented the DSLR. In our continuing effort to cause your mouth to water onto your keyboard, we bring you our weekly Food Photo Essay.
More Food Porn! - The Block Restaurant Butcher and Bar - 2013 Stout and Oyster Festival at the Schlafly Tap Room - Gooey Butter Cakes & More from Ann & Allen Baking Company - Kakao Chocolate Revs Up for Easter