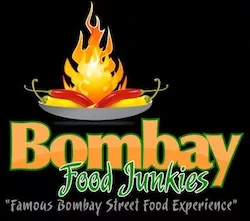 So, yeah, maybe there's something to this whole using-Kickstarter-for-your-new-restaurant plan, after all.
Bombay Food Junkies, a vegetarian Indian food truck start-up, reached its Kickstarter goal of $5,000 last week. It is the third recent local success on the popular crowdfunding site: Katie's Pizza & Pasta raised over $40,000 toward the Katie's Pizzeria Cafe spinoff, while Strange Donuts surpassed its $10,000 goal with two weeks remaining in its campaign.
See Also: - Bombay Food Junkies Truck to Bring Vegetarian Indian Street Fare to St. Louis - Strange Donuts Hits Kickstarter Goal Early, Announces Opening Date - Katie's Pizza & Pasta Reaches Kickstarter Goal
Gut Check is always hungry for more restaurant news. Feed us your tips.
"We are very, very excited," says Krupa Panchal, who owns the Bombay Food Junkies truck with her husband, Sid.
"The last hour was nail-biting," she adds. In the end, the campaign beat its $5,000 goal by $89. "We started dancing.
"Our whole thing besides getting funded, we just wanted to see how much people would support us being fully vegetarian -- that was amazing to see. That was very, very satisfying."
The Panchals turned to Kickstarter because while they already possessed the vehicle that would become the Bombay Food Junkies truck, they were short of the funds necessary to wrap, or decorate, it.
Krupa Panchal reveals that with the $5,000 raised and a wrap design already selected, the truck should have its new identity very soon.