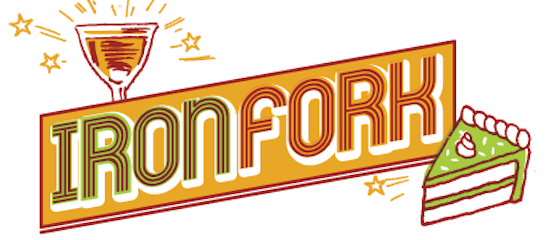 THE TICKETS HAVE ALL BEEN CLAIMED. Thanks for playing. --- This evening's Iron Fork event is sold out. No general admission tickets are available at the door.
HOWEVER.
We have a select number of tickets here at Gut Check International Headquarters itching to find a home.
(Note: Tickets do not actually itch.)
Here's how you can claim a pair.
1) You must follow @gutcheckstl on Twitter.
2) Tweet @gutcheckstl a) which Iron Fork restaurant they are most excited to try and b) include the hashtag #ironforkstl, to win a pair of tickets.
3) We will DM each of the five winners instructions on how to pick up your tickets at the event entrance.
4) If you do not reply to our DMs promptly, we will move on to the next winner.
5) When the tickets are all claimed, we're done.