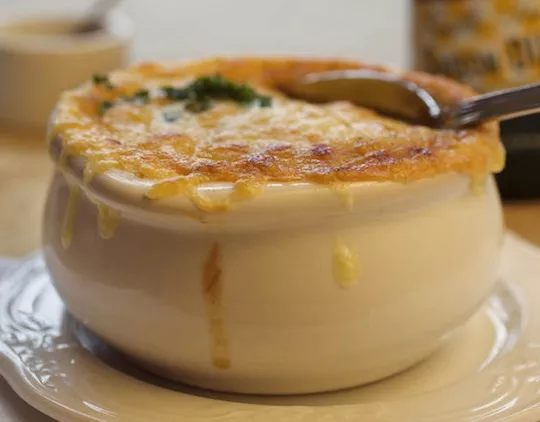 Steve Plotnicki and Opinionated About Dining (OAD) have announced the Top 100 Restaurants in America for 2013, and a St. Louis favorite has made the list.
Gerard Craft's Niche (7734 Forsyth Boulevard, Clayton; 314-773-7755) came in at number 71 (down from 66 in 2012). The list is determined by reader surveys and the expert opinion of Steve Plotnicki. Plotnicki, who also publishes book guides to dining, believes that he can determine the best restaurants in the country by gathering the opinions of readers with cultivated tastes, unlike Zagat, for instance, who allows anyone to contribute. No really, you have to be "certified" or "approved" to add to Plotnicki's survey.
See Also: - Gerard Craft of Niche a James Beard Foundation Award Finalist for "Best Chef: Midwest"
Gut Check is always hungry for more restaurant news. Feed us your tips.
But this is all good news for Niche, which is the only St. Louis restaurant on the list. Of Niche, Plotnicki says, "Gerard Craft's restaurant is the hands-down winner for best restaurant in St. Louis. Featuring what was described as 'hearty and soul-satisfying farm-to-table cooking,' Craft's menu tantalizes diners."
Gerard Craft is out of the country, but he offered up a congratulations to his team today via Twitter.
More than 3,800 people, including many top food bloggers, contributed at least 100,000 reviews to this year's survey.
Of the restaurants listed, 40 percent feature cuisine that originates in Europe or Asia. There are eighteen Japanese restaurants, twelve French restaurants, eight Italian and two Asian-fusion spots. Also, this is the first year that the list has been available in French, Spanish, German, Italian and Japanese.