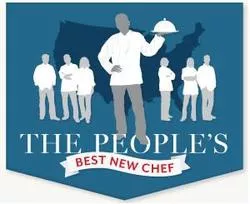 For the third consecutive year Food & Wine asked readers to vote for the "People's Best New Chef". Last year, Josh Galliano -- formerly of Monarch, now of the soon-to-open Libertine -- won for the Midwest. This year, the area had two chefs represented among the ten finalists in that category: Cassy Vires of Home Wine Kitchen (7322 Manchester Road, Maplewood; 314-802-7676) and Justin Haifley of the Tavern Kitchen & Bar (2961 Dougherty Ferry Road, Valley Park; 314-825-0600).
Neither won.
See Also: - Home Wine Kitchen's Vires, Tavern Kitchen & Bar's Haifely Up for Food & Wine Magazine's "People's Best New Chef" Honor - Josh Galliano Voted Food & Wine "People's Best New Chef" for Midwest
Gut Check is always hungry for more restaurant news. Feed us your tips.
Carl Thorne-Thomsen of Story restaurant in Prairie Village, Kansas, won the Midwest category. According to Food & Wine, Thorne-Thomsen is "amazing...because he's turning out incredible European-inspired dishes in a shopping center in suburban Kansas."
The overall winner, who received the most votes across all ten regions, was Brendan McGill of Hitchcock on Brainbridge Island, Washington. Food & Wine says McGill is "amazing...because his cooking is the best possible version of a refined and well-traveled French grandmother, making as much by hand and using as many local ingredients as possible."