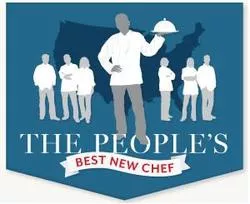 Cassy Vires of Home Wine Kitchen (7322 Manchester Road, Maplewood; 314-802-7676) and Justin Haifley of the Tavern Kitchen & Bar (2961 Dougherty Ferry Road, Valley Park; 314-825-0600) are two of the ten chefs in the running for the Midwest category of Food & Wine magazine's "People's Best New Chef" award.
See Also: - Josh Galliano Voted Food & Wine "People's Best New Chef" for Midwest - RFT Chef's Choice profile of Cassy Vires
Gut Check is always hungry for more restaurant news. Feed us your tips.
This is the third year for the "People's Best New Chef" contest, which coincides with the magazine's own annual election of the country's ten "Best New Chefs". The magazine has divided a total of 100 chefs into ten regions of ten chefs each. There will be a winner for each region, and whichever chef receives the most votes overall across all ten regions will be the "People's Best New Chef".
Last year, Josh Galliano won the Midwest category. The award came just two days after the closure of Monarch (7401 Manchester Road, Maplewood), where he had been executive chef for several years.
Vires was also among the ten finalists in the Midwest category last year. This year marks Haifley's first appearance.
Voting is open now through Monday, March 18, at the Food & Wine website.