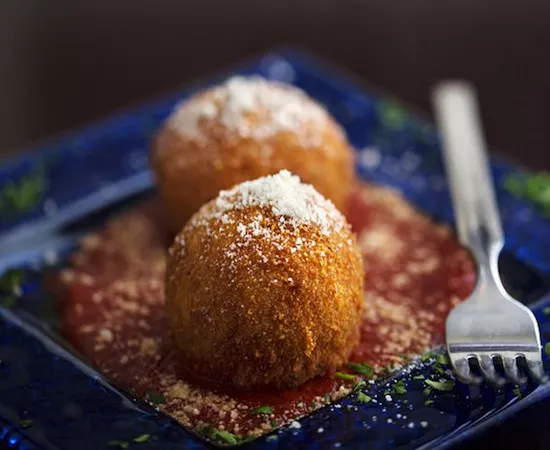 Jennifer Silverberg
The arancini at Pan D'Olive
Pan D'Olive (1603 McCausland Avenue; 314-647-8000) has a swank spot, a big parking lot and packed tables. What it doesn't have -- not always, at least -- is the bread that gives the restaurant its name. My review of Pan D'Olive is now available online.
Jennifer Silverberg
The walnut-"encrusted" trout at Pan D'Olive
Also now available online is Jennifer Silverberg's slideshow of Pan D'Olive.