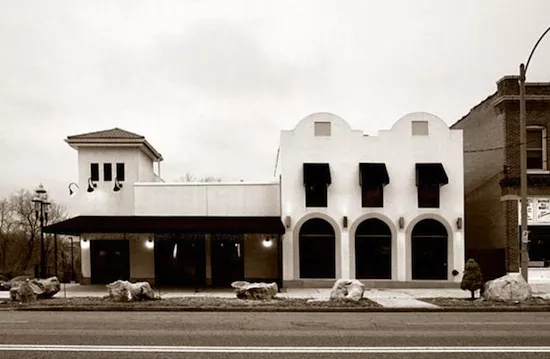 Here's a question I don't ask as often as I should: "What's the deal with your restaurant's name?"
Or maybe I should I put it like this: If, after several meals at your restaurant, after talking with you about your restaurant and its name, I still feel compelled to ask you, "What's the deal with your restaurant's name?", you might have a problem.
Such is the case at the subject of this week's review, Pan D'Olive (1603 McCausland Avenue; 314-647-8000)
See Also: - Pan D'Olive Opens This Friday, November 16
The literal meaning of the name is obvious enough -- olive bread -- and when I spoke to owner Sam Kacar just prior to the restaurant's opening last November, he said the name refers to his restaurant's homemade olive bread.
Yet it wasn't until my third and final visit to Pan D'Olive that I actually saw any of this pan d'olive, and when I did...well...you'll have to tune back in tomorrow for my verdict. But the fact that the bread was either absent or an afterthought on my other visits should tell you that it's not an intrinsic part of your experience at this restaurant.
Am I making too big of a deal out of Pan D'Olive's name? Would it be churlish to point out that it's frighteningly easy to mispronounce that name as Panda Love?
Maybe, and probably. But if the reason you chose your restaurant's name doesn't become self-evident -- beyond the literal meaning, I mean -- then this restaurant critic finds himself asking another question, too.
Why does your restaurant exist?
Read my review and view a slideshow of Pan D'Olive tomorrow morning. Meanwhile, what are some of your favorite restaurant names in town -- and which names do you think are the most ridiculous?