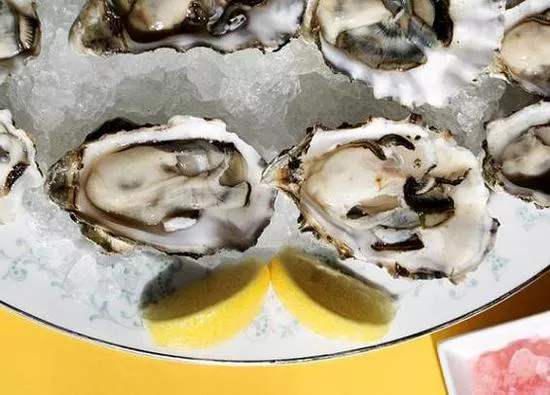 It doesn't take a genius to pick a sure-thing restaurant for that special night, the one you've been waiting for since you first Facebook-stalked that friend of a friend spotted that special someone across a crowd, the evening when the fire in your heart will finally stoke the fire your loved ones' loins.
Ahem. Where were we?
Ah, yes. You want to eat a great dinner, and you want to get laid, but you know scoring a table at that slam-dunk spot will be too difficult or -- not that you'd admit it to the object of your desire, but it's OK, you're among friends -- too expensive.
Which is where this very special edition of Underrated/Overrated comes into play.
See Also: - Your Pick for St. Louis' Most Overrated Pizza Is... - Your Pick for St. Louis' Most Underrated Italian Restaurant Is... - Your Pick for St. Louis' Most Overrated Burger Is...
We want your nominations for the most underrated restaurants in St. Louis for sealing the deal, so to speak. What are the secretly sexy spots, the romantic hideaways that really are hidden away? Submit your nomination, with an explanation why. The more detailed and/or clever the explanation, the better.
Nominations are open through the end of the day Saturday, February 16. Voting will open next week.
The Gut Check Underrated/Overrated Hall of Fame
- Most Underrated Burger: Dressel's (419 North Euclid Avenue; 314-361-1060) - Most Overrated Burger: Five Guys Burgers and Fries (multiple locations) - Most Underrated Italian Restaurant: Filomena's Italian Kitchen (9900 Manchester Road, Glendale; 314-961-9909) - Most Overrated Italian Restaurant: Rigazzi's (4945 Daggett Avenue; 314-772-4900) - Most Underrated Pizza: Felix's (6335 Clayton Avenue; 314-645-6565) - Most Overrated Pizza: Imo's Pizza (multiple locations)