Jennifer Silverberg
Ben Poremba in the Elaia kitchen
Ben Poremba's twinned restaurant concept of Elaia and Olio (1634 Tower Grove Avenue; 314-932-1088) is as bold an addition to the dining scene as St. Louis has seen in years. It is also one of the best. My review of Elaia and Olio is now available online.
Jennifer Silverberg
A dish from Elaia's tasting menu: parfait of foie gras with candied hazelnuts and fig mostarda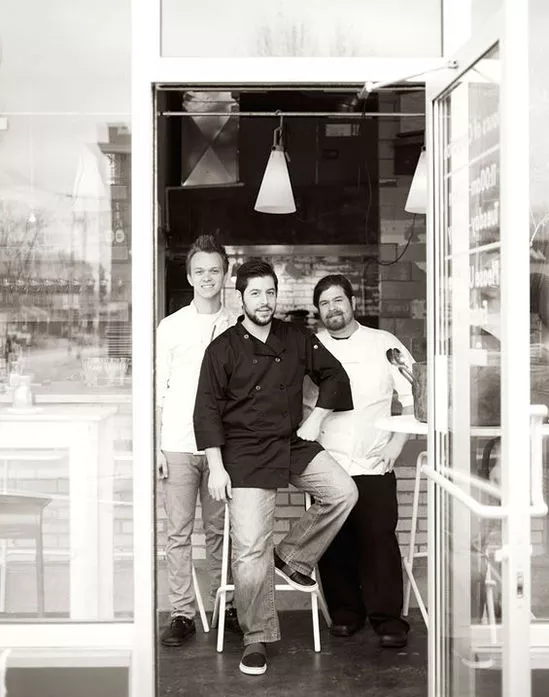 Jennifer Silverberg
The kitchen team from Elaia: Josh Charles, owner Ben Poremba and John Messbarger
Also now available online is Jennifer Silverberg's slideshow of the people, the space and the food of Elaia and Olio.