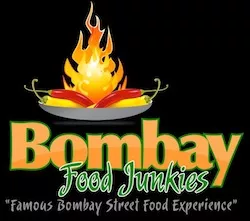 Since moving to the United States from their native Bombay, (or Mumbai, as it is now known), India, Krupa and Sid Panchal haven't found anything like the street food they enjoyed in their home city. So the wife-and-husband team are taking matters into their own hands: In the next few months, the Panchals will launch the food truck Bombay Food Junkies.
The truck will be the first foodservice endeavor for the Panchals. "We both are food lovers, we both cook, so we thought 'Why not?'" Krupa tells Gut Check.
The Bombay Food Junkies menu features several versions of a sandwich-like dish called pav, which Panchal says is by far the most popular street food in Bombay.
"Bread is cheaper back there," she explains. "That's why bread is incorporated in the street-food items. It's something that's readily available. It's cheap. It feeds people from all the strata.
"The bread I get is made fresh, vegetarian (no eggs), no preservatives."
Vada pav is the signature pav: a spicy potato filling dredged in chickpea flour and then deep-fried, served on bread with both a garlic-peanut and a cilantro chutney. Other dishes on the truck's menu will include a pav with palak paneer (spinach and fresh cheese) and the misal pav with a chana curry.
The menu is entirely vegetarian, and several dishes are (or can be made) vegan-friendly. Panchal says that the vegetarian menu is a fairly accurate representation of Bombay's street food, which she estimates to feature about 90% vegetarian fare.
The Panchals plan to launch the truck in St. Louis County first and then move into the City of St. Louis as well as St. Charles County. As for when the truck will hit the streets, Krupa says, "I would love to give you a date" and laughs. She hopes to have the truck running by March. In the meantime, you can track the truck's progress on the Bombay Food Junkies website, its Facebook page and via Twitter.