If Padma Lakshmi were a mascot, there wouldn't be a competition.
Don't you just hate it when you catch a fast-food commercial on TV and you get all hot and bothered? And you think to yourself, "Man, I wanna bone that mascot so hard"? And then all your waking moments are consumed by thoughts of getting it on with some costumed clown and chowing down on burgers post-coitus?
Oh, that's just Gut Check? Oh, OK.
Well this is awkward.
Seriously, though, there are some majorly boinkable mascots out there. Ones that just make you want to jump their bones. Park your yacht in the harbor. Play at St. George. Play some stoop tag in the asparagus patch. You pickin' up what we're throwin' down?
Because we know that everyone thinks like Gut Check, we went ahead and compiled a list of our picks for the Ten Most Boinkable Fast-Food Mascots. We've listed them in alphabetical order, with pix and annotations, the better for you to ponder the boinkability therein. Click through the next few screens, then vote for your personal favorite in our totally scientific poll.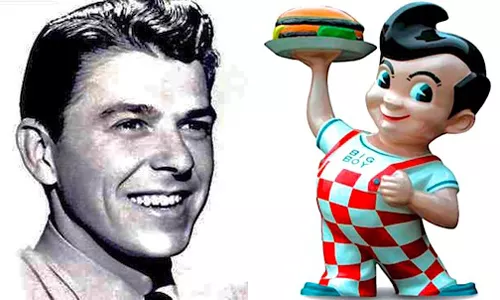 Big Boy resembles a young Ronald Reagan, are we right?
Big Boy (Big Boy Restaurants) The fact that Big Boy appears to be a pre-adolescent makes us feel like a pedophile, but he also looks strangely like a young Ronald Reagan, which is kinda hot, in a retro-celluloid sort of way. He's always got a hamburger, and that little hair curl is oh, so cute. Lest we neglect to state the obvious, his moniker is "Big Boy." Chew on that.
Anyone for the royal wee-wee?
The King (Burger King) We're slightly concerned that his day job involves wearing a full-facial mask, but he's royalty, so he's probably rich. Besides, there are plenty of royals who really should be wearing masks. (We're looking at you, Prince Charles.) At least this dude owns it.
One pair's from The Rocky Horror Picture Show, the other's Dairy Queen. Just sayin'.
Lips (Dairy Queen) So yeah, it's a disembodied mouth that bears an uncanny resemblance to the ineradicable image of The Rocky Horror Picture Show (And all that that implies.) That said, those lips -- and, frequently, the accompanying tongue! -- look luscious. And do, by all means, recall that DQ's slogan used to be, "We treat you right." Prove it, lips.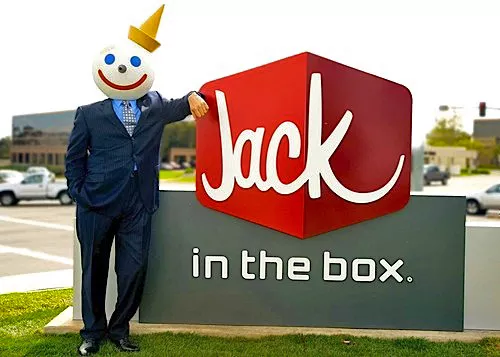 Would you let him...jack your box?
Jack (Jack in the Box) Sure, he has the head of a super-creepy minimalist clown, but brotha can work a suit. He's gotta be packing something good under those pinstripes to have nabbed a fairly attractive wife. [Insert joke about good head here.]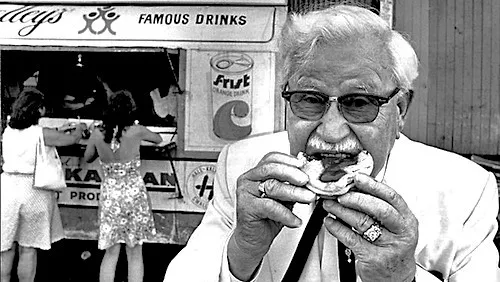 The Colonel is going to town on whatever that is.
Colonel Sanders (KFC) We hear KFC is majorly into bondage and, um, gestation crates. So that's encouraging. This much is also known: The Colonel was über-religious, married his much younger secretary and coined the phrase "finger-lickin' good."
Caesar (Little Caesar's) The diminutive emperor turned out to be a bit of a dark horse in this competition, but he has one thing going for him that no one else on this list does: he's Roman. Them Romans was into some freaky biznass. The Roman historian Suetonius wrote all about Caesar's sexual escapades in the first century, including how he got down with his political rivals' wives and revived the Dionysian Mysteries (essentially a drunken orgy). We aren't huge fans of his pizza, but that's not what we're poling polling here. Hail, Caesar!
Smokin' Seaman Long John Silver.
Long John Silver (Long John Silver's) He has a parrot who wears a matching hat. If that's not awesome, nothing is. It is, perhaps, needless to add that he's a pirate and his name is Long John Silver. A side of krums and we're good to go. Arrrrrrrrrr!
Will he steal your heart, among other things?
Hamburglar (McDonald's) Few men can claim they look great in horizontal stripes, but the Hamburglar sure does. He's also a thief, and we find that whole bad-boy persona pretty enticing. Additionally, his "robble-robble-robble" is precisely the sound one makes while eating out, if you catch our drift. At any rate, it's a good bet this little bastard is a cunning linguist of the highest order.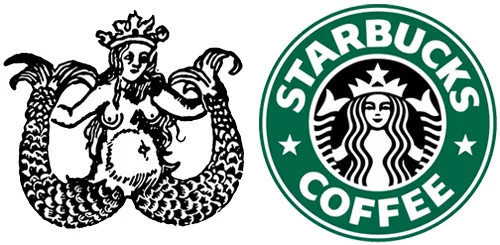 Flashes of Splash starring Daryl Hannah, no?
The Siren (Starbucks) You can't tell from the current logo, but the Starbucks mascot is a twin-tailed siren, a.k.a. a Melusine. Yes, siren, as in the beautiful mythic sea goddesses who lure sailors to their deaths with their haunting melodies. And yes, twin-tailed, as in we finally solved the mystery of how to boink a mermaid. Just try not to get all hot and bothered next time you walk into a Starbucks and take a gander at the logo. You're welcome.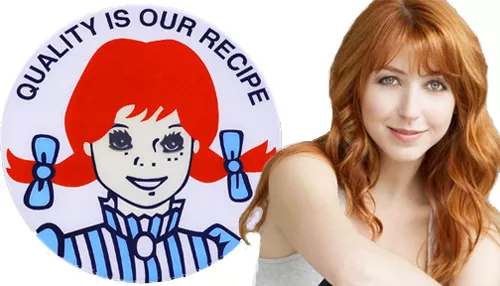 Wendy's classic mascot logo gets a grown-up upgrade in the chain's new TV commercials.
Wendy (Wendy's) Wendy's founder Dave Thomas named his fast-food chain after his daughter and made her the mascot in 1969, and though the years may not have not been overly kind to the real-life Wendy, her cartoon alter ego is still lookin' fine. OK, so she's a little young, but If you need proof that Wendy is not, in fact, jailbait, just check out some of her fan fiction. Read that again: The Wendy's mascot has spawned fast-food fan fiction -- and neither we nor anyone else in Mascotland can stop staring at her tits.

So tell us: Who would you boink?