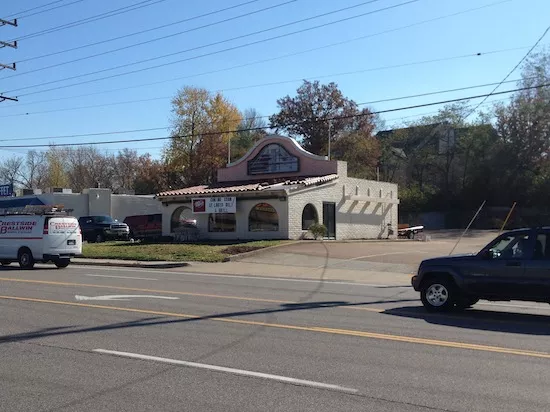 We learned in November that a restaurant called St. Louis Deli & Grill would open in a former Taco Bell at 8544 Watson Road, just east of South Elm Street, in the unincoporated area of St. Louis County between Crestwood and Marlborough.
A reader let us know that, as of last month, St. Louis Deli & Grill is now open.
The restaurant doesn't have an online presence -- at least, not one that we were able to find -- but we stopped by today to sneak a peek at the menu. The restaurant's "signature items" are an Italian beef and an Italian sausage sandwich. Other selections includes a meatball sub, a gyro, a Reuben, barbecue pulled pork and grilled chicken. Burgers and hot dogs are also available. Most sandwiches are in the $5 to $6 range, sides not included.
For now, St. Louis Deli & Grill is open 10 a.m.-7 p.m. daily. You can reach the restaurant at 314-843-3354.