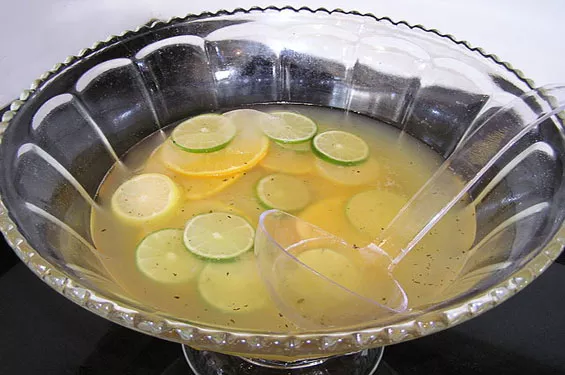 You can do better than this.
A few weeks back, Schnucks unveiled its twenty or so newly minted Certified Specialists of Wine who have earned their CSW certification by passing "a rigorous exam developed by the Society of Wine Educators," which is just dandy.
But we wanted to see how one of these CSWs would do handling some seasonal head-scratchers. Overachiever and all-around fun person Matt Maxfield from the grocery's Kehrs Mill location (2511 Kehrs Mill Road, Ballwin; 636-207-3403) is also a Certified Cicerone, which means he knows a thing or two about beer beyond "Bottle or draft?" and was nice enough to be Gut Check's, um, spirit guide as we peppered him with some last-minute holiday-drinking questions.


Gut Check: Let's say our family is a bunch of hoosiers. What's the cheapest way to tie one on? Head for the mountains and pick up a 30-pack of Busch, or get creative and make some "Riot Punch" from It's Always Sunny in Philadelphia. Everclear (yes, it's flammable) and Gatorade. Think your family can handle that?
Oh, for sure. What are you drinking these days? Most of my drinking is for the sake of education so I can discuss products with my customers. (It's all part of the job, right?) When I drink for pleasure, I like bold-flavored beers, such as Schlafly TIPA, rye whiskey and approachable, food-friendly pinot noirs, such as Belle Glos Meiomi.
What's up with RumChata? Is it just us, or is that stuff all over the damn place this year? If it's not everywhere, it should be. I recently taught a "Liquor Industry Trends" class for some Schnucks foodies, and we had it for dessert. But who says it can't be for breakfast? Tastes like Cinnamon Toast Crunch. You can mix it with just about anything; it's delicious with Jameson.
Let's just agree that Champagne is the worst. What is a nice bubbly alternative for New Year's Eve? Champagne does have a bad name because sparkling-wine makers from across the world tarnished the French mystique and identity. If you don't want to splurge for a nice Grower's Champagne from France, try a Prosecco from Italy. Ruffino Prosecco was served at our wedding this past May and was a big hit.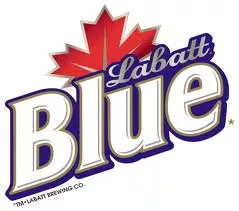 Happy Boxing Day, Canada!
I have an unopened bottle of egg nog from last year. Cool to use it, or no? Egg nog isn't a product to cellar like a fine wine. Expired egg nog might look like a curdled Cement Mixer shot. Instead of risking a nasty case of stomach problems, indulge and pick up some Evan Williams egg nog, for only eight bucks.
Analogy time! Egg nog is to Christmas as WHAT is to Boxing Day? Tricky question: Which foreign country are you celebrating with? Canada: Labatt Blue. UK: Scotch, Irish whiskey or an English ale, depending on which locale you prefer. Australia: Wine without fluorescent animals on the bottle. New Zealand: Oh, you were looking for one word answer, weren't you? See how complex selling liquor is?
Speaking of boxes, boxed wine: Just gotten a bad reputation all these years? Boxed wine has a deserved reputation, though some winemakers are trying to change that; check out the Black Box line of wines for some nicer selections.
What is the best-named bottle of wine at Schnucks? Lots of contenders. I like the brand House Wine. No frills, straight to the point, with good label artwork. The wine is from Washington State; it's a good everyday wine for under $10.
What's a good six-pack of beer to bring to a party with insufferable beer snobs who throw around the words "ale" and "lager" and "dunkel"? And do we need better friends? I dig the beer crowd, hope that doesn't make me insufferable. Grab something local. If you really want to impress those "beer snobs," skip the six-pack and try a four-pack from Urban Chestnut Brewing Company or some bomber bottles from 4 Hands Brewing Co.
Have a quick cocktail recipe you'd like to share? Classic cocktails are hot right now. Try an Old Fashioned, the easy way:
In a rocks glass, add a teaspoon of sugar with a teaspoon of bitters until the sugar begins to dissolve. Use a muddler (or spoon) to speed that up. Add 2 ounces of your favorite bourbon or rye. Drop in some ice cubes and add a spritz of lemon or orange. I prefer mine with Maker's Mark Bourbon or Bulleit Rye. Enjoy!