I'm counting down the top ten dishes from the new restaurants that I reviewed in 2012. Read the complete series to date.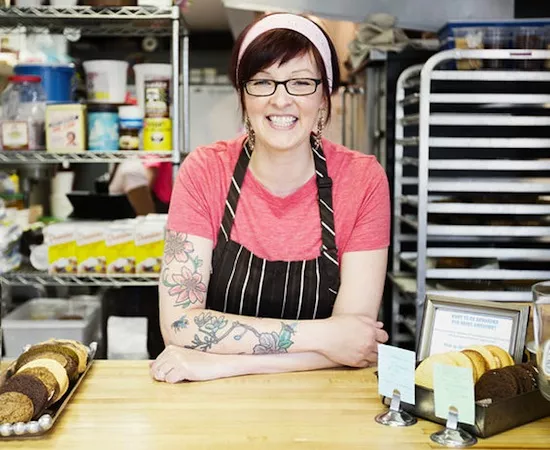 Jennifer Silverberg
Christy Augustin, owner of Pint Size Bakery & Coffee, with some of her cookies
#10: Oatmeal Cream Pies at Pint Size Bakery & Coffee (3825 Watson Road; 314-645-7142)
The oatmeal cream pie at self-described "punk-rock grandma" Christy Augustin's tiny bakery are two oatmeal cookies, delightful on their own, sandwiched around a layer of marshmallow-fluff buttercream that will kick your brain into Proustian nostalgia overdrive. One is probably enough for two people to share, but order two (just in case).
-- from "That Oven Feeling" (September 6, 2012)