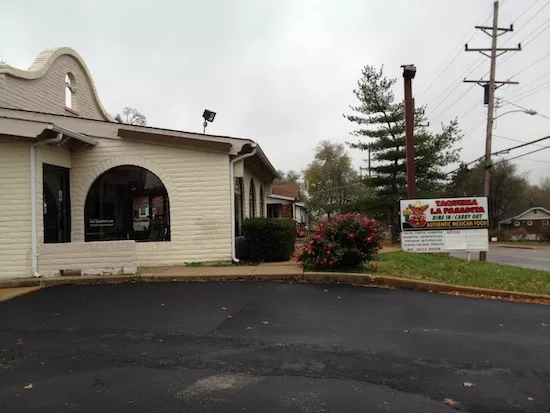 Ian Froeb
The final taco bell has tolled for Taqueria la Pasadita.
In last week's review of Kim Cheese, which took over a shuttered Dairy Queen in Chesterfield, I celebrated the phenomenon of local, independent restaurants moving into closed fast-food spots, including the taqueria that opened inside a former Taco Bell: Taqueria La Pasadita (2336 Woodson Road, Overland).
Today from a trusted Gut Check operative comes word that Taqueria La Pasadita has closed.
The phone number is disconnected, and a visit to the restaurant's Overland address reveals that it is indeed shuttered.
There is, however, some good news: The second location of Taqueria La Pasadita at 8724 St. Charles Road Road in St. John remains open.
Among the original Pasadita's many charms were its tamales, which I included on my list of favorite St. Louis dishes.