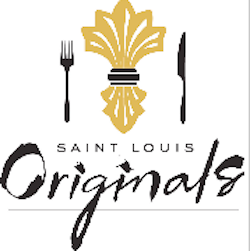 As Gut Check mentioned in this weekend's "Best Bets" listing, the Saint Louis Originals is hosting its annual "Fall Food Frenzy" event at Monarch (7401 Manchester Road, Maplewood) from 5-8 p.m. this Sunday, November 4.
(To anticipate your question: No, Monarch the restaurant hasn't reopened. Its owners still use it as a special-events venue, however.)
The event features food, craft beer and wine from some 30 local establishments. Tickets cost $75, and a portion of the proceeds benefit the ALS Association, St. Louis Regional Chapter, in its fight against Lou Gehrig's Disease.
You can purcahse tickets through Brown Paper Tickets. The complete list of participating estabishments is after the jump.
Absolutli Goosed Martini Bar Baileys' Chocolate Bar Baileys' Range Bridge Tap House & Wine Bar Cafe Eau Cafe Provencal Companion Bake House & Cafe Cravings Duff's Restaurant Eau Bistro Eleven Eleven Mississippi Harvest Herbie's Vintage 72 Jim Edmonds 15 Steakhouse LoRusso's Cucina Mike Shannon's Steaks and Seafood PW Pizza Ricardo's Italian Cafe Rooster Sapore Italian Cafe Schlafly Bottleworks Schlafly Tap Room Square One Brewery & Distillery SqWires Sunset 44 Bistro The Scottish Arms The Shaved Duck Three Kings Public House Three Monkeys Vin de Set Vito's Sicilian Pizzeria & Ristorante Wild Horse Grill Yacovelli's