Given Gut Check's never-ending quest for obsession with great wine values, we figured it'd be a good idea to check in from time to time with local merchants. They pick a wine they consider to be an excellent values, and we get our drank on and talk about it. The goal is to identify wines that 1) offer bang for buck, and 2) we can actually afford to purchase.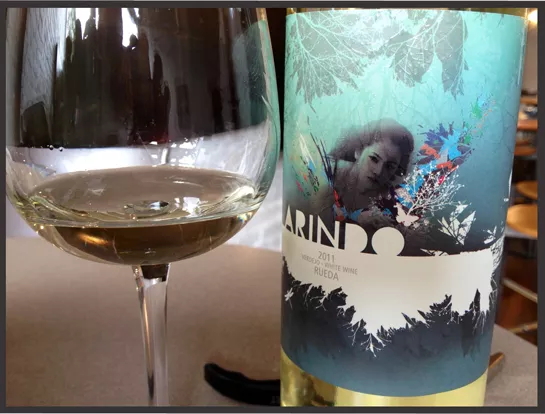 Location: 33 Wine Shop & Tasting Bar (1913 Park Avenue; 314-231-9463) Hours: 3:30 p.m.-1 a.m. Tue.-Sat. Expert: Jeff Stettner, proprietor/enabler Wine: 2011 Arindo Rueda verdejo Price: $12
"It's hard to beat Spain for great white wine values," says Jeff Stettner of 33 Wine Shop in Lafayette Square. "The verdejo, a grape originally from North Africa and introduced to Spain in the eleventh century, is a nice alternative to a sauvignon blanc, but you get more bang for the buck with this one."
Stettner's right on the mark with this one. As Gut Check swirls and sips our Arindo -- the "Rueda" in the name refers to the region where the wine is made, located in the provinces of Valladolid and Segovia in northwest Spain -- the first thought that comes to mind is: We could drink this all the live-long day.
Stettner, meanwhile, slurps from his glass like the professional he is (the better to aerate the wine and diffuse its flavors), then throws out some more precise tasting notes. "I'm getting some lemon peel.... Limes, a decent amount of minerality, good acid. Crisp," he concludes.
For home cooks, Stettner adds, the Arindo makes for a versatile, food-friendly pairing. "It would go well with any seafood dish, poultry and heartier cheeses," he says. "It's also one of the few wines that would go well with a lot of root vegetables."
Root vegetables, of course, mean cooler weather, and for many wine drinkers, cooler weather dictates a switch to reds. But Stettner says not so fast: Whites in general are easy to pair with foods, less likely to overwhelm what you've got on your plate. Plus, they're refreshing.
"We're selling a lot more white wine than we were before," he notes. "A lot of red-wine drinkers are becoming more Zen with drinking white wine. It's all part of the natural wine consumer's palate evolution. A lot of folks, when they get into wine, the larger, more forceful wines tend to be more appealing with their boldness. But as people enjoy wine more and more, there's a tendency to start to look for things with more acid, a little lighter. As our customer base has grown and grown with us, their palates have adjusted with our wine list."