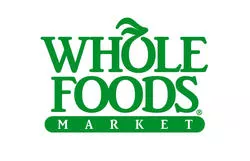 In January, Gut Check passed along the whispers we heard that Whole Foods Market was contemplating a third area location, this one possibly within the City of St. Louis, to join its existing stores in Brentwood (1601 South Brentwood Boulevard; 314-968-7744) and Town & Country (1160 Town and Country Crossing Road; 636-527-1160). We even asked you, dear readers, to suggest ideal spots for the high-end, organic-focused grocer.
One of the most popular suggestions? The Central West End.
And that's where a new Whole Foods appears likely to go.
Updated with response from Whole Foods Market after the jump.
Tim Bryant of the Post-Dispatch reports that the developer Mills Properties has a letter of intent from Whole Foods to occupy the ground floor of a new building at North Euclid and West Pine Avenues.
We have calls in to both Mills and Whole Foods for additional information. In the meantime, however, you might want to temper your enthusiasm: According to Bryant's report, the building that would contain the grocery store as well as apartments won't be completed for at least two years.
Update: (Wednesday, October 17, 7:10 a.m.) Whole Foods public relations manager Kate Klotz tells us, via email, "We cannot make any sort of comment on a potential location (rumored or otherwise) until we sign a lease and announce a store on our earnings call."