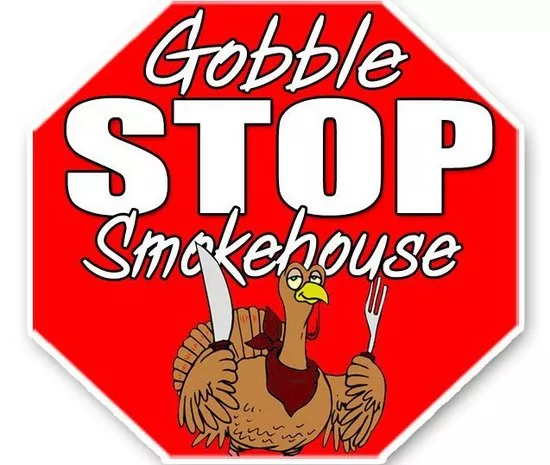 This week I visit Gobble Stop Smokehouse (1227 Castillon Arcade Plaza, Creve Coeur; 314-878-5586). Do you love barbecue? Do you specifically love chicken and turkey barbecue?
This might be the place for you.
Poultry occupies a neglected corner of the barbecue pantheon. It's the Ringo tune on a Beatles album, the pitcher batting with the bases loaded. Even in the hands of a barbecue master, birds are liable to disappoint -- not because they're bad, but because you know you could be, you should be, eating pork or beef brisket instead.

Enter Gobble Stop Smokehouse. This four-month-old Creve Coeur barbecue joint is remarkable for two reasons, only one of which is that name. Here chicken and turkey dominate the menu -- and you won't find so much as a morsel of pork.
Visit Gut Check tomorrow to read my review and view a slideshow of Gobble Stop Smokehouse.