In a matter of days -- hours, even! -- the Riverfront Times Best of St. Louis 2012 issue ("Creature Comforts" is the theme, and just you wait till you see this!) will hit the Internet and newsstands.
Among the many food- and restaurant-related categories, one of the most eagerly anticipated is always "Best New Restaurant". Before we unveil this year's winner, I thought it would be interesting to look back on the recent history of the award.
Not to toot our own horn -- well, actually, yeah, toot-toot -- but, looking back, we're pretty damn proud of our track record.
2011: Salt (4356 Lindell Boulevard; 314-932-5787)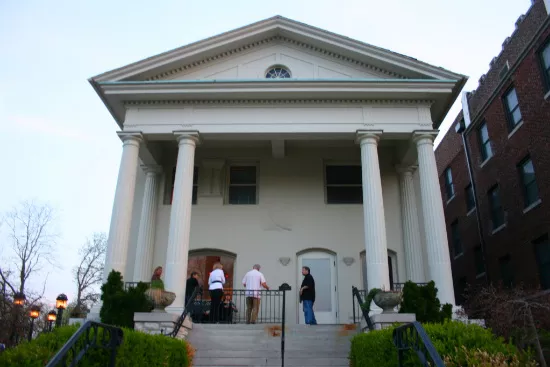 What We Said Then: Calling Salt a "new" restaurant doesn't feel quite right. In part that's because St. Louis diners got to know owner Wes Johnson's cooking at the Shaved Duck and Eclipse before he opened this, his first restaurant. ... Here, too, is a chef who tackles all the touchstones of American dining circa 2011 (local produce, charcuterie, a menu that lets you cobble together your own meal from plates large and small) but is unafraid of "St. Louis cuisine," having included on his menu both pork steak and, yes, Provel cheese.
Now: It's been a tumultuous year for Salt. The restaurant was the first St. Louis spot to be a semifinalist for the James Beard Foundation's "Best New Restaurant" and chef Wes Johnson appeared on NBC's Today. In May, however, Johnson left the restaurant. Josh Roland is now in charge of the kitchen.
2010: Farmhaus (3257 Ivanhoe Avenue; 314-647-3800)
What We Said Then: Farmhaus is not, in fact, a farmhouse. The cuisine isn't German. Owner and executive chef Kevin Willmann chose the name as a tribute to his heritage, several generations of Illinois farmers, and his first solo restaurant works as a sort of biography-in-food of the supremely talented chef.... There are no gimmicks, just a great chef, a great staff and great food. It's exactly what St. Louis needed -- and what we will continue to need, for as long as Willmann wants to tell us his story.
Now: Farmhaus has become such a fixture of the St. Louis restaurant scene, it's hard to imagine that it's not even three years old yet. Last year was especially good for Kevin Willmann: Food & Wine named him one of its "Best New Chefs" -- and he and his staff crashed the Cardinals' World Series clubhouse party.
2009: Local Harvest Café & Catering (3137 Morgan Ford Road; 314-772-8815)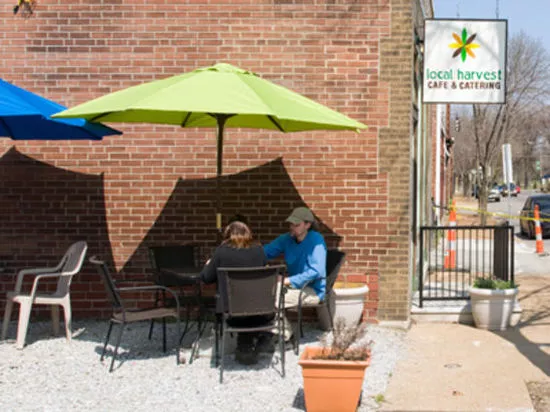 What We Said Then: When Local Harvest Grocery (see Best Grocery Store) announced it would open a separate café across the street from its location in Tower Grove South, no one could have imagined that St. Louis would gain not only an excellent spot for a nosh, but also an example of how even a casual eatery could operate in a culture increasingly concerned with foods grown locally and sustainably.
Now: Local Harvest has managed to retain its cozy, neighborhood-spot vibe while growing the brand. It now boasts a second location in the Old Post Office building downtown, and chef Clara Moore even had a (lamentably brief) turn in the reality-TV spotlight on Bravo's Around the World in 80 Plates.
2008: Pappy's Smokehouse (3106 Olive Street; 314-535-4340)
What We Said Then: Winning sports teams often cite "chemistry" among the players as a reason for their success. The metaphor works for restaurants, too. In fact, Pappy's Smokehouse can credit actual chemistry -- you know, the subject you slept through in high school -- for being named Best New Restaurant. After all, what is barbecue but the most delicious and, in its own way, elegant chemistry of all? ...To those who seek greatness in multimillion-dollar build-outs and fancy cuisine, however soulless, Pappy's might seem like just another barbecue joint. But to those who appreciate the rare chemistry of great food, great people and a passion for serving the best possible product -- well, Pappy's ain't rocket science. It's a bona fide miracle.
Now: Uh, yeah. Pappy's is doing just fine. Even better, now, if the line is too long for your liking, you can head down to pitmaster Skip Steele's Bogart's Smokehouse (1627 South Ninth Street; 314-621-3107). The lines there haven't reached Pappy's proportions. Yet.
2007: Franco (1535 South Eighth Street; 314-436-2500)
What We Said Then: The utterly beautiful dining room has a cosmopolitan sparkle, servers understand your surprise and joy to see something like sweetbreads on the menu, and if owner Tom Schmidt himself doesn't deliver your dinner, he'll probably stop by your table to say hi. In a year when so many new restaurants were either too timid in their offerings or too concerned with the PR push behind their launch, Franco is a bracing reminder of what makes dining out so enjoyable to begin with: It's a celebration of good food, good wine and good company.
Now: Five years (and several executive chefs) later, Tom Schmidt's first venture -- he opened Nico (6525 Delmar Boulevard, University City; 314-727-0200) this year -- remains excellent. In fact, it's been so consistently good over the years that sometimes I fear we've come to take it for granted. So let this be a reminder: Five years ago, Franco was St. Louis' best new restaurant. Now it's simply one of the best.