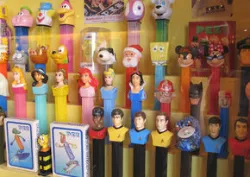 Own a piece of Blueberry Hill history -- like Pez dispensers.
On Sunday, September 2, Blueberry Hill (6504 Delmar Boulevard, University City; 314-727-4444) hosts its first-ever Pop Culture Collectibles Garage Sale from 11 a.m. to 3 p.m. in its Elvis Room. The sale comes a week before the restaurant's 40th anniversary bash on Saturday, September 8.
For Gut Check, the sale means one thing: We're going pickin'. In true American Pickers fashion, Blueberry Hill owner Joe Edwards has amassed a veritable "honey hole" of eclectic items. Edwards, a life-long collector, is selling certain items to the public in order to create space for, what else, new legions of collectibles. "I've been collecting my whole life and I've run out of room for everything," says Edwards.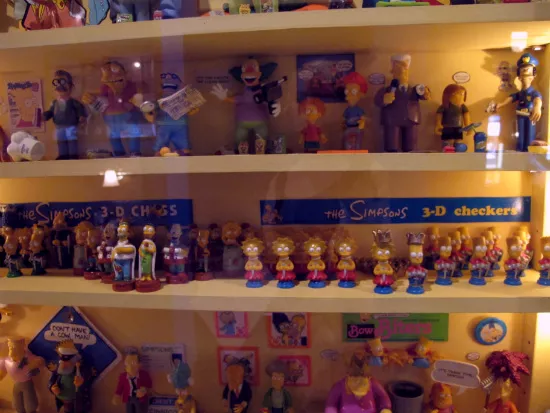 Simpsons collectibles make the cut, too.
Potential pickers will have a wide variety of items to choose from, such as porcelain Beatles figurines, Howdy Doody grape jelly glasses, Pez dispensers, lunch boxes, old Blueberry Hill merchandise, sheet music and much more. Items will be divided among several tables and are priced to move. "We're pricing everything between $1 and $25. I'm not trying to make a profit from the sale, I just want people who are going to appreciate this stuff as much as I have, to come down and celebrate with us," says Edwards.
While Edwards plans to continue expanding his collection, he warns that this might be the only sale of its kind that the restaurant ever hosts. "It is kind of bittersweet, letting some of this stuff go. I just hope that whoever buys these things can give them a good home," he says.