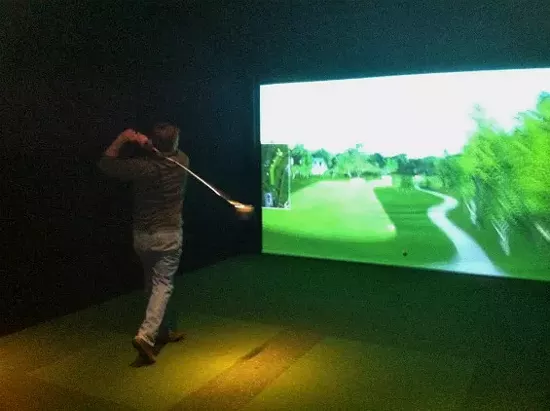 Another entry to July's roster of openings and closings: Tee's Golf Grill (103 Chesterfield Valley Drive, Chesterfield; 636-489-2848), which was both a full-fledged restaurant and an arcade (for lack of a better term) for golf simulation machines, has closed. The restaurant's phone number remains connected, but as of now Gut Check hasn't been able to reach anyone for additional information. Sauce first reported the closure.
Tee's posted the following statement on its Facebook page:
Some of you may have already heard, but Tee's Golf Grill is closed permanently. Thank you to all of our customers over the past year and a half, we will update everyone here first with our plans for the future.
The restaurant opened in February 2011. More as we learn it.
Related:
"Tee's Golf Grill in Chesterfield Mixes Drinks with Virtual Links" (March 11, 2011)