Jennifer Silverberg
Left to right: Aaron Gray, John Cowlen and Greg Bailey on the Go! Gyro! Go! food truck.
Two classic dishes get the food-truck treatment at Go! Gyro! Go! (@GoGyroGo; 314-496-3970) and Feed Me Banh Mi (@FeedMeTruck; 314-299-9200). My review of the two trucks is now available online. Page through for a sneak preview of Jennifer Silverberg's slideshow of Go! Gyro! Go!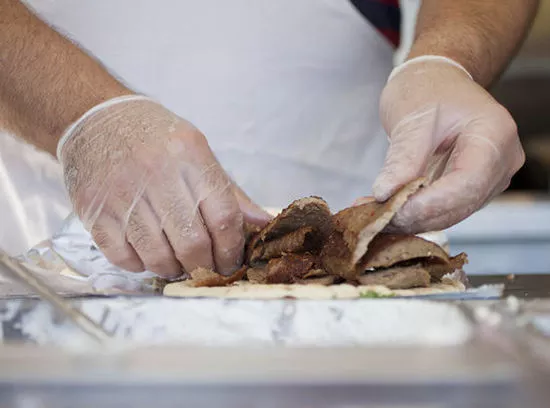 Jennifer Silverberg
Making the classic beef and lamb gyro.
Jennifer Silverberg
The chicken souvlaki at Go! Gyro! Go!