Gut Check rejoiced at this morning's news that the U.S. Supreme Court has upheld the Affordable Care Act, a.k.a. ObamaCare. Of course, we already have health care, but we know that unemployment is only one terrible blog post away (this one, perhaps), and we suffer from a debilitating preexisting condition: an insatiable curiosity to try the towering experiments of caloric excess foisted upon the American public.
Page through to see our five favorite gut-busting creation that we'll happily have shoved down our gullets gavage-style now that we know our well-marbled rear is covered, employed or not.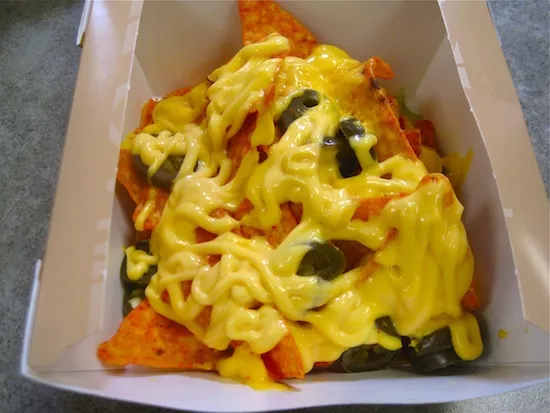 What could be better than Nacho Cheese Doritos topped with cheese (or "cheese") sauce and jalapeño slices? Cool Ranch Doritos topped with cheese (or "cheese") sauce and jalapeño slices.
KFC introduced this "sandwich" of bacon, cheese and the poorly named "Colonel's Sauce" between two fried chicken-breast fillets rather than slices of bread for a limited time in 2010. What better way to celebrate the Supreme Court's decision than to bring it back? For good.
Taco Bell's Doritos Locos Tacos
Doritos, again. The Supreme Court's decision is a win for all red-blooded, Doritos-loving Americans, especially those who prefer their Doritos in taco shell form and stuffed with ground beef.
Gut Check's Own Stuffed-Crust Pizza Creations
Inspired by actual pizzas with crusts stuffed with hot dogs and cheeseburgers, Gut Check came up with our own unholy creations: White Castle sliders, crab rangoon, Taquitos and many, many more.
The Baskin Robbins Chocolate Oreo Milkshake
Once dubbed the worst food in America by Health magazine, a large version of the Baskin Robbins Chocolate Oreo Milkshake has 2,600 calories, 135 grams of fat (59 of which are saturated), 263 grams of sugar and 1,700 milligrams of sodium. What does that add up to?
A great big thank you to Chief Justice Roberts.