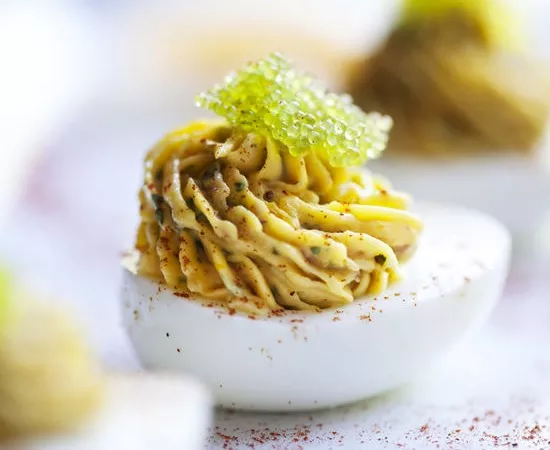 Jennifer Silverberg
The ham hock deviled eggs at Dressel's
Ham hock deviled eggs? Porchetta and Provel? No, this isn't the same old Dressel's (419 North Euclid Avenue; 314-361-1060). It's better. My review of Dressel's is now available online, and page through for a preview of Jennifer Silverberg's slideshow of Dressel's.
Jennifer Silverberg
The "Porchetta Louie" sandwich at Dressel's
A honey-bourbon-glazed pork chop at Dressel's, with baked beans.