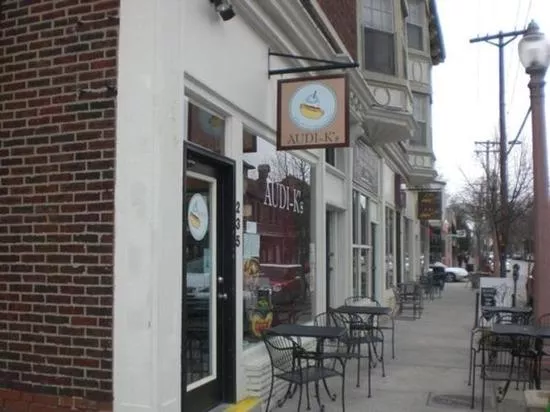 The Central West End hot-dog joint Audi-K's (235 North Euclid Avenue; 314-361-0270) will close after business on Friday, June 22. (The restaurant will be open until 2 a.m. that night, so technically it's closing on Saturday, June 23.)
In a phone message, owner Audra Davis tells Gut Check that her husband has been accepted into anesthesiology school out of state, so she is closing the restaurant to go with him. (Davis' sister and Audi-K's co-owner is also moving with them.)
Audi-K's, which also serves New Orleans-style shaved ice, opened in the fall of 2009. Writing for Gut Check in 2010, Sarah Fenske drescribed Audi-K's thusly:
This Central West End shop...immediately struck us as the more stylish of the two. From the lovingly hand-chalked menu over the register to the walls with their bright washes of orange and blue, this is a place where you could take a date or a visiting niece and nephew. Indeed, strollers were in abundance on the evening we visited, as were attractive coeds. ​ The tables outside, too, felt a touch more upscale. In front of Audi-K's, you've got a great view of the nightly Euclid Avenue street parade, with plenty of friendly dogs of the living-and-breathing variety eager to come over and say hi. If they were offended by our dinner choice, they certainly didn't let on.
We also included Audi-K's in our recent list of the seven best hot-dog stands in St. Louis.