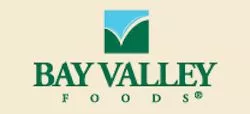 Bay Valley Foods on Wednesday, June 6, announced a voluntary recall of 74,000 cases of boxed pasta mix. The pasta mixes, manufactured by Bay Valley subsidiary ST Specialty Foods Inc., are sold under multiple brand names, including a mac & cheese mix sold under the Walmart brand and multiple items sold under the ALDI brand.
The cause for the recall? According to the Bay Valley press release, the recalled products use a seasoning blend from Kerry Ingredients & Flavours that "was manufactured by Kerry using lactic acid which may potentially contain small metal fragments."
Why, yes, Kerry does have a manufacturing plant in the Affton area of south St. Louis County.
Gut Check left a message with Kerry's corporate office to see if there is any connection between the recalled products and the Affton plant. We'll let you know what we learn.
Meanwhile, here is the list of recalled pasta mixes, with specific UPC and lot codes. (You can also view the complete list at the FDA website.)