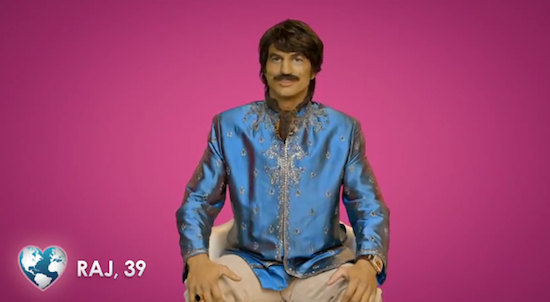 Popchips, the snack food that you notice but never actually buy, has found itself in the middle of a media firestorm thanks to an ad starring Ashton Kutcher. In the ad, Kutcher plays several different men purporting to be clients of an online dating service, including "Raj," a "Bollywood producer" who speaks with an Indian accent so stereotypical even Apu from The Simpsons is offended. Oh, and Kutcher wears the subcontinental equivalent of blackface while playing Raj.
You don't need an expert to know that this is racist.
Popchips has pulled the ad, but this is 2012 and if you can't find the ad online, you probably also have dial-up internet and think Kutcher is still the star of That 70's Show. Thankfully, we have it embedded after the jump.