Gut Check has been looking back on the Riverfront Times Best of St. Louis 2011, but we're also keeping an eye on the Best of St. Louis 2012 by nominating finalists for our awards this fall. To see hundreds more winners and finalists, suggest your own contenders and download the Riverfront Times Best of St. Louis mobile app, visit our Best of St. Louis homepage.
RFT photo
The Wine Press in the Central West End
A great wine bar begins with a great wine list but requires so much more besides: A staff who knows wine, of course, but also knows how to talk with customers without making them feel stupid. A sophisticated but relaxed vibe. A selection of wine-friendly food, either a full menu or snacks, doesn't hurt, either.
Page through to see our finalists for "Best Wine Bar" -- and don't hesitate to suggest your own nominees in the comments.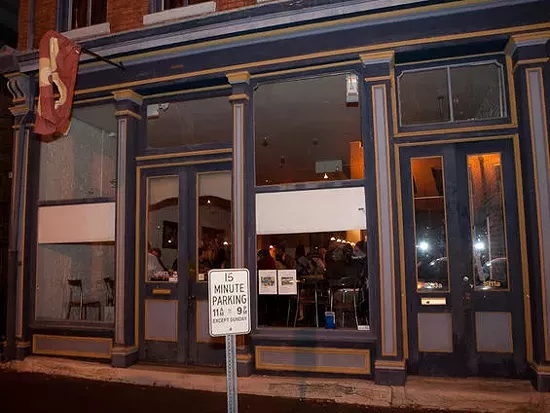 33 Wine Shop & Tasting Bar (1913 Park Avenue; 314-231-9463)
33 Wine Shop & Tasting Bar is for the serious wine lover who can't stand the pretensions of the stereotypical wine lover. The staff here knows wine as well as anyone else in town -- even better, they know how to talk with you about wine, drawing out what you like in a wine and then talking you into expanding your palate. Even better, they have topnotch wines for any budget. A great beer list and a small menu of cured meats and cheeses rounds out this Lafayette Square gem.
Remy's Kitchen & Wine Bar (222 South Bemiston Avenue, Clayton; 314-726-5757)
Since opening in 1995, Remy's has enchanted its patrons with an extensive list of vino from both the old and new world. For its efforts, this Clayton mainstay has been honored with the Award of Excellence from Wine Spectator magazine eleven years running for its fine menu of more than 90 wines by the bottle and 30-plus glasses of grape. In addition to its award-winning wine selection, Remy's also serves must-taste lunch, dinner and dessert menus, all well-curated by executive chef Lisa Slay and executive sous chef Rachel Moeller.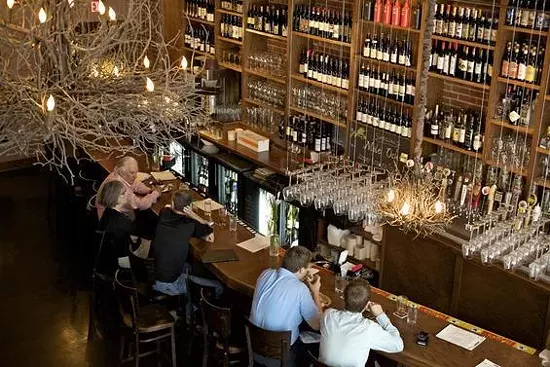 Bridge Tap House & Wine Bar (1004 Locust Street; 314-241-8141)
With a selection of more than 100 bottles of wine -- and more than 20 by the glass -- downtown's Bridge Tap House & Wine Bar offers a destination drinking experience with a rich supply of options for thirsty sippers. Though it also offers a lengthy beer menu, Bridge has the cool ambiance of a luxe wine bar, as rustic, refined decor dons its swanky Locust Street location. Since opening in 2010, Bridge has quickly become a popular watering hole for downtown businesspeople in search of post-work drinks as well as quick bites to munch on, like cheese and charcuterie plates. A rotating list of specials range from wine flights to discounted glasses of grape; its simple elegance makes spending an evening at Bridge a welcome change of pace.
Sasha's Wine Bar (4069 Shaw Avenue; 314-771-7274)
Sisters with Sasha's Wine Bar & Market (4069 Shaw Boulevard; 314-771-7274), Sasha's Wine Bar -- or Sasha's on Shaw as it's often called -- offers its guests the same outstanding vino selection with more space to sip. With a large bar area and separate dining room as well as a spacious, resplendent patio, Sasha's on Shaw sets itself apart from its predecessor. Its laid-back, welcoming vibe makes it the ideal place to enjoy a smooth glass of grape, and at Sasha's, the selection numbers in the hundreds. With varieties hailing from Missouri to California, Spain and beyond -- not to mention a hearty food menu of pizzas, crêpes, cheese plates and more -- it's almost too easy to while away the hours here.
Pomme Cafe & Wine Bar (44 North Central Avenue, Clayton; 314-721-8801)
Playful, bright Pomme Cafe & Wine Bar brings Parisian charm and sensibility to downtown Clayton. With a wine selection as exciting as its French brunch, lunch and dinner menus -- think pâté, chicken paillard and beef bourguignon -- Pomme has become a staple of the competitive Clayton restaurant scene...and a unique departure. Though its seasonal wine selection is less expansive than other vino bars, what it lacks in size it makes up for in quality. Bold vintage syrahs mingle on the red wine menu with sophisticated Bordeaux, while smooth bottles of bubbly and crisp pinot gris highlight the white-wine selection.
Ernesto's Wine Bar (2730 McNair Avenue; 314-664-4511)
Ernesto's Wine Bar brings a classic selection of fine wines to the Benton Park neighborhood -- something its namesake, Ernest Hemingway, would certainly appreciate. Its featured wine list is ever-changing, but it generally features more than 50 wines by the bottle, as well as a hearty selection of wines by the glass and exceptional seasonal wine flights. As outstanding as its wine selection is, the cocktail and beer menu is noteworthy, too, ensuring that even those who aren't oenophiles will have a tasty time. Though its food menu is small, it hits the mark, offering cheese and meat plates, flatbreads, sandwiches and wraps, all to sate grumbling stomachs.
The Wine Press (4436 Olive Street; 314-289-9463)
Since opening its doors on the edge of the Central West End in 2008, the Wine Press has become a relaxed, cozy place to peruse an impressive selection of old- and new-world favorites. The ambiance is laid-back, the decor minimal and the experience is like no other. Live music entertains patrons most nights of the week, and the wine menu, which lists more than 50 bottles of red and white, keeps them on their toes and satisfied. The food menu at the Wine Press is also not to be missed, with Mediterranean fare and an entire course dedicated to cheese: soft, medium and hard. The ultra-knowledgeable staff will help guide the way.
Robust Wine Bar (227 West Lockwood Avenue, Webster Groves; 314-963-0033)
When Robust Wine Bar opened its doors in Webster Groves a few years back, it brought new life to Old Webster. Situated near Straub's market on West Lockwood Avenue, Robust is a cozy, unassuming neighborhood favorite with a wine selection to rival the local competition. Owner and certified sommelier Stanley Browne selects only the finest varietals, with nearly 100 bottles available every night of the week. In addition to its large bottle selection, Robust also serves wine flights and grape by the glass, as well as day and evening food menus featuring gourmet fare crafted by chef Eric Brenner. The restaurant encourages wine pairings with its food, especially its tasting menu, which includes luxury dishes such as seared sea scallops, duck confit and roasted pork tenderloin.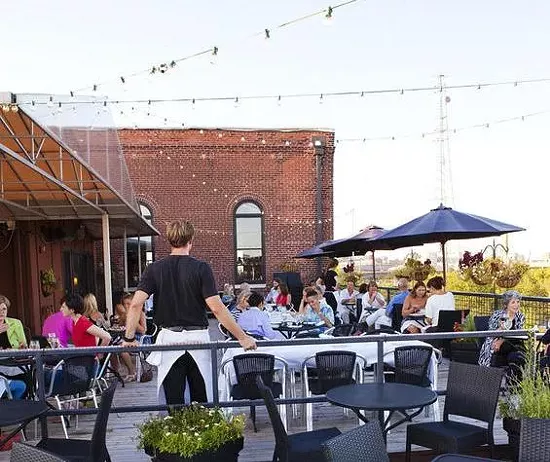 Vin de Set (2017 Chouteau Avenue; 314-241-8989)
Vin de Set is a rooftop bar and bistro which (as its name might suggest) serves French cuisine. Its very lengthy wine list includes French, Mediterranean and American wines -- with more than 75 options by the bottle -- as well as beer and cocktail menus. Open for lunch and dinner during the week, as well as brunch on Sundays, its food menu is as worthy of praise as its drink menu: French gourmet options abound, including escargot, braised lamb shank and buttermilk duck confit.