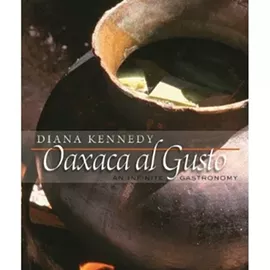 Friday (Apr. 20):
Around the World Wine Dinner @ Missouri Botanical Garden Chefs from Catering St. Louis create a menu focusing on France: The Rhone Valley. The four-course meal with hors d'oeuvres and wine pairings includes menu items such as braised beef shank in red wine-olive-currant reduction, chilled nettle soup with warmed foie gras toast point and peach shooters. The cost per seat is $58. Call 314-577-0200 for reservations. 6:30 p.m. 4th Annual Main Street BBQ and Blues Fest @ Downtown Washington, MO Festivities include live blues music, a professional BBQ competition with a people's choice BBQ tasting for $7, and a full food court. For more information, call 636-239-1743. Friday, April 20 from 5 to 10 p.m. and Saturday, April 21 from noon to 5 p.m.
Third Friday Open House @ Third Degree Glass Factory The theme for this month's event revolves around a Jamaican vacation, with coinciding island rum punch drinks, red stripe jerk chicken skewers, Bob Marley rice and peas, long island ice tea shaved ice and more offered for $8 and under throughout the evening. Other entertainment exists in the form of live glass blowing, music, fire spinning and more. Admission is free. 6 to 10 p.m.
Diana Kennedy Book Signing @ Salt of the Earth James Beard Society award winner Diana Kennedy presents her latest cookbook on Mexican cuisine, Oaxaco al Gusto. Pick up any of Kennedy's books next door at Puddn'head Books and bring it by to get it signed while enjoying refreshments. 6 p.m.
Saturday (Apr. 21):
Benefit Burkina @ Malt House Wine Cellar Executive chef Tony Cole of Moulin provides delicious appetizers in addition to complimentary wine and beer for this fundraising event to benefit Burkina Faso Outreach, a non-profit organization which aids the world's third poorest country, Burkina Faso in West Africa. Enjoy sips and samples over a silent auction. $50 per person. Call 314-954-0740 for reservations. 6 to 9 p.m. Wine & Cheese Pairing: France @ The Wine Merchant Ltd. Enjoy a variety of French wine and cheese pairings from within the same regions. $30 per person. 6 p.m. Call 314-863-6282 for reservations.
Jiro Dreams of Sushi @ Landmark Tivoli Theatre This documentary tells the store of 85-year-old Jiro Ono, the most famous sushi chef in Tokyo. Learn about Ono's quest for sushi perfection on the big screen. $9 general admission. Showtimes available at 1:30 p.m., 4:00 p.m., 7:15 p.m. and 9:15 p.m.
Sunday (Apr. 22):
Traditional Thai New Year Festival @ Wat Phrasriratanaram Enjoy all things Thai including food, desserts, live music, classical dances, boxing and a beauty pageant during this special celebration. Free admission. 10:30 a.m. to 5 p.m. Urban Chestnut Brunch Session @ Lola Enjoy Lola's Sunday brunch over a live music show featuring Brothers Lazaroff with JC Brooks & The Uptown Sound as the first in a series of brunch session events. Call 314-621-7277 to make reservations for this free concert. 11 a.m. to 1 p.m.
23rd Annual Earth Day Festival @ Forest Park The country's third largest Earth Day celebration boasts live music, cultural performances, local food, vendors and hands-on activities for all ages. The event's "Earth Day Cafe" includes plenty of eating options from the likes of Foundation Grounds, Urban Eats Cafe, Labeebee's Mid-East Cafe, and many more. Free admission. 11 a.m. to 6 p.m.