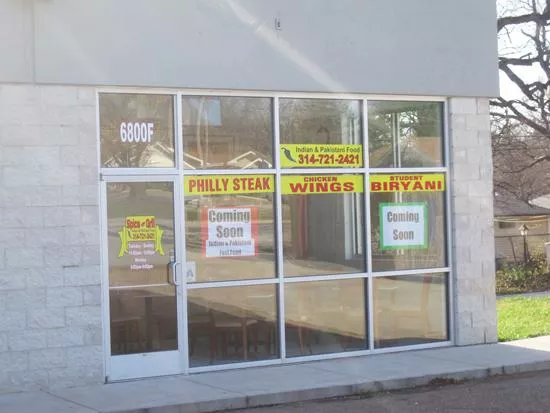 This week, I visit Spice-n-Grill (6800F Olive Boulevard, University City; 314-721-2421). Its exterior might not be very promising, but this tiny storefront is actually the new home of an old favorite. A sneak preview of my review is after the jump:
Nihari is a traditional Pakistani beef stew -- the national dish of Pakistan, some say. Calling it beef stew hardly seems accurate, though. Its flavor is rich, yes, but also bright: ginger, lime and cilantro, with a finish that lasts until the very moment before you can put your finger on exactly what that mysterious spice is. Even as you bite into a tender hunk of beef shank, nihari is more likely to remind you of Vietnamese pho than beef Bourguignon.

I tried nihari for the first time five years ago at Indian Food, the Indian and Pakistani restaurant the Khan family operated in University City ("Naan Better," May 24, 2007). From the first bite, it obliterated all of my preconceptions about the cuisines of the subcontinent. It was also -- and over the half-decade to come, this would be my abiding memory of the dish -- the tastiest beef stew I'd ever eaten.

Indian Food was a family affair. Zahid Khan and his son, Zack, ran the front of the house, while Zahid's wife, Shaheena, did the cooking, sometimes with the help of their daughter, Nazish. The restaurant closed in 2010. In the meantime, Zahid had opened a second venture, Tandoori King, in O'Fallon. That establishment shuttered after just over a year. The Khans, it seemed, were out of the restaurant business, and short of a pilgrimage to Karachi, Pakistan, from whence the Khans hail, I despaired of eating nihari ever again.
Check back here tomorrow morning to read my review.