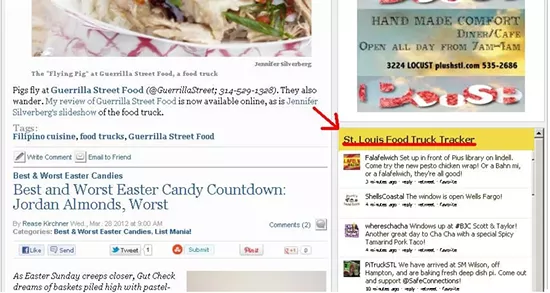 Has this week's review of Guerrilla Street Food (@GuerrillaStreet; 314-529-1328) convinced you to stop grumbling about "the kids these days" and embrace the food-truck revolution? Are you already a food-truck aficionado, but can't keep straight just how many there are -- or where they are today?
Gut Check has the solution. And you don't even have to leave your favorite food blog to find it.
Our food-truck tracker is now live on the right side of every Gut Check page. This draws from the Twitter feeds of every truck on our comprehensive list of mobile St. Louis vendors.
Do you know of a truck or other mobile vendor whose Twitter account we missed? Let us know in the comments.