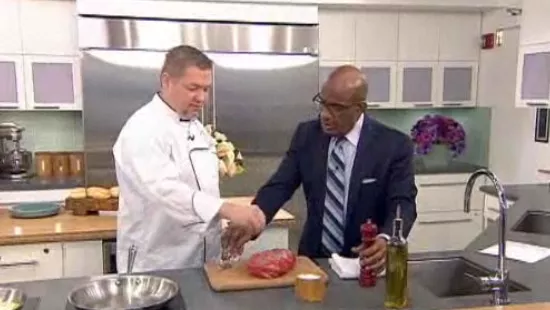 Wes Johnson in the Today kitchen with Al Roker
Wes Johnson of Salt (4356 Lindell Boulevard; 314-932-5787) appeared on NBC's Today this morning -- the second St. Louis chef to do so this very week, following Gerard Craft of Niche on Monday. Like Craft, Johnson had only a few minutes to provide an overview of his recipes for black-pepper pot roast and buttermilk biscuits. Unlike Craft, however, Johnson had host Al Roker to assist him -- which became especially helpful once Johnson's hands were covered with batter and it was time to plate the finished food.
Watch the complete clip (with an ad) after the jump.