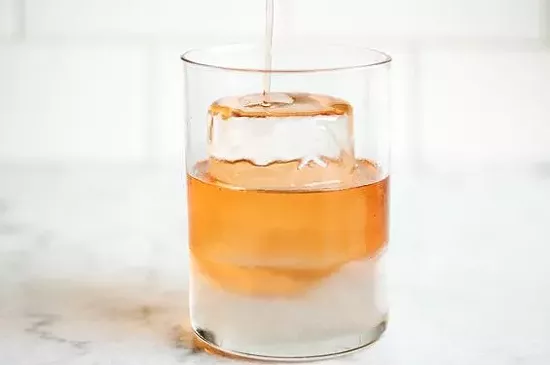 The waistcoats and bow ties. The speakeasy affectations. The designer ice cubes.
Yes, the mixology revolution has given the naturally snark-prone any number of things to mock. (Including, for some, the term mixology itself.
Yet after a tasty tipple (or three), even the most skeptical of us had to admit that, damn it, the mixology movement is a force for good in the universe.
Until now.
Last week, the Guardian reported on a Chilean man who went a bit too far in his efforts to obtain the purest possible ice:
Police in Chile have arrested a man on suspicion of stealing five tonnes of ice from the Jorge Montt glacier in the Patagonia region to sell as designer ice cubes in bars and restaurants.

Local media reported that last Friday police intercepted a refrigerated truck with an estimated £3,900 worth of illicit ice allegedly bound for whiskies, rums and cocktails in the capital Santiago.
That's almost $6,200 worth of protected glacial ice. Even worse, according to the Guardian, the glacier in question is one of the fast-shrinking in the world.
On the bright side, given the world's reluctance to do anything substantial to counteract climate change, this is one pretentious mixology trend that won't be around for very long.