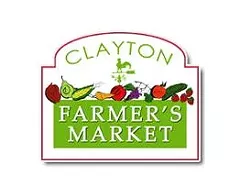 Screenshot: www.claytonfarmersmarket.com
A bill scheduled to be introduced at this evening's meeting of the St. Louis County Council could alter the schedules of the county's farmers' markets as well as the produce available at them.
The bill, introduced by Councilman Michael O'Mara (D - 4th District), would amend the county's existing food code with numerous provisions governing both the operators of farmers' markets and the vendors and farmers who sell their goods and produce through those markets.
In an email newsletter sent on Monday, January 23, Clayton Farmers' Market market master Deb Henderson highlighted what she considers to be the problems that these provisions would create, among them:
- The bill would limit licensed farmers' markets and their vendors to seven months of operation within a calendar year. Henderson points out that this would effectively eliminate the winter markets that several of the county's farmers' markets operate outside of their regular season (generally from late spring to early fall).
- The bill also mandates that farmers selling at the markets be "registered as a Missouri farmer." As Henderson notes, this doesn't account for the numerous Illinois-based farms that sell produce at the county's farmers' market.
Gut Check has reached out to both Henderson and Councilman O'Mara for further details. More as we learn it. The complete bill is available below.