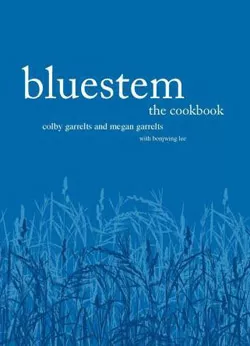 Did you know that each week we send out a newsletter highlighting new restaurants, books, events and classes going on in the St. Louis food world? It's called Tip of the Tongue, and you can subscribe for free right here.
Need more incentive? In each week's newsletter we give away something awesome like a gift certificate to a local restaurant or a cookbook.
This week, we're giving away one of our best prizes to date -- a copy of Bluestem: The Cookbook, which retails at $45.
Enticed? Subscribe to Tip of the Tongue right now. The newsletter will show up in your inbox at about 1 p.m. with instructions on how to enter.