Jennifer Silverberg
The "Hot Mama" wings at O! Wing Plus: 2011 was a good year for wing fans.
This week, I counted down
my top ten dishes for 2011
, a list drawn mostly (though not entirely) from restaurants that opened this year. In October, I ranked
the five best new restaurants in St. Louis for 2011
and awarded an honorable mention to five more new restaurants.
Even accounting for the overlap between the two lists, they cover a lot of ground. Still, as Gut Check closes the books on 2011, I thought I'd mention a few more restaurants and restaurant trends from the past twelve months of reviews worthy of note.
Jennifer Silverberg
A burger at Dooley's Beef n Brew House
-
Burgers
: The "better burger" trend brought the rapidly expanding national chain
Smashburger
to town this year. For my money, though, the best of these better burgers can be found at a new and locally owned restaurant,
Dave & Tony's Premium Burger Joint
(12766 Olive Boulevard, Creve Coeur; 314-439-5100)
.
For those who scoff at the notion that St. Louis needs "better" burgers, this October saw the welcome return of a beloved old-school spot,
Dooley's Beef n Brew House
(601 North Grand Boulevard; 314-531-7600)
.
What bridges the generation gap between Dooley's and Dave & Tony's? At both restaurants, thankfully, you can order a medium-rare burger with confidence.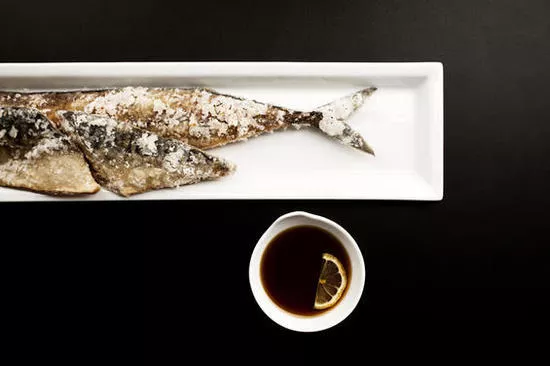 Jennifer Silverberg
Fried saba (mackerel) at Izakaya Ren
-
Izakaya
: In the U.S., izakaya is often described as Japanese bar snacks or (God help us) Japanese tapas. St. Louis gained two restaurants serving izakaya fare this year, bringing the grand total of St. Louis izakaya restaurants to, um, two:
Izakaya Ren
(2948 Dougherty Ferry Road, Valley Park; 636-825-3737)
and
Hiro
(609 Eastgate Avenue; 314-721-9168)
.
You don't have to know a thing about izakaya to eat at either restaurant, as both offer lengthy, fairly conventional menus of nigiri sushi, sashimi and rolls. If you venture outside your comfort zone, however, you can enjoy such tasty morsels as Izakaya Ren's whole fried
saba
(mackerel) or Hiro's braised pork belly served inside sweet steamed buns.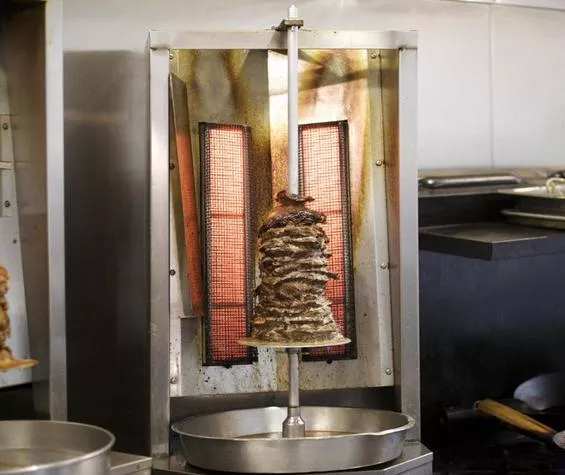 Jennifer Silverberg
Beef shawarma on the spit at Central Café and Bakery
-
Central Café and Bakery
(331 North Euclid Avenue; 314-875-0657)
: I reluctantly cut this fast-casual Lebanese spot from the long list of both my top ten dishes and the year's best new restaurants. So consider this a make-up call of sorts: Central Café is a terrific restaurant, and
the "rotisserie" chicken is an amazing, top ten-worthy dish
.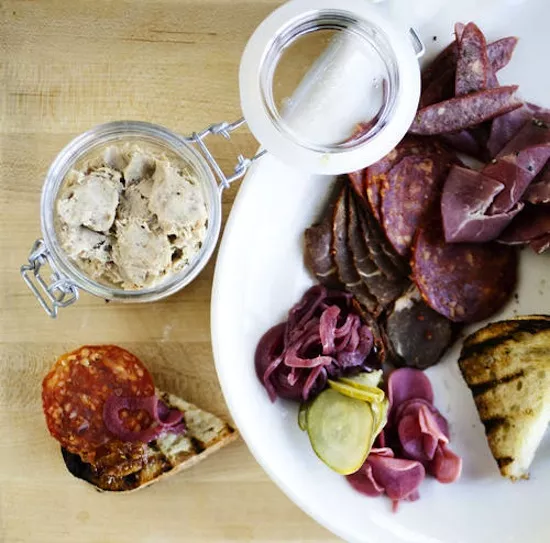 Jennifer Silverberg
House-cured meats at The Block in Webster Groves
-
Neighborhood Standouts
: We've already celebrated
Quincy Street Bistro
(6931 Gravois Avenue; 314-353-1588)
as the
"Best Neighborhood Restaurant"
for 2011. This Princeton Heights newcomer already feels as if it's been a beloved neighborhood fixture for years.
The Block
(146 West Lockwood Avenue, Webster Groves; 314-918-7900)
is a bit more ambitious in its offerings, cutting its meat in-house and serving more contemporary "bistro" fare, but at its heart, this, too, is a neighborhood joint, a place for reliable, comforting food.
Jennifer Silverberg
The "Thai Chile Lime" wings at O! Wing Plus
-
Wings
: If you love chicken wings as much as I do, then you're living in boom times. This year, I visited two wing-centric restaurants, and both go well above and beyond the Buffalo standard.
St. Louis Wing Co.
(9816 Manchester Road, Rock Hill; 314-962-9464)
offers hot wings -- "Spicy Fresh Jalapeño" and pineapple-habanero -- but some of the mild, savory options are even more intriguing, like the toasted garlic parmesan and basil pesto wings.
O! Wing Plus
(10094 Page Avenue, Overland; 314-395-0180)
highlights the flavors of Korea and Southeast Asia with such offerings as "Thai Chile Lime" and "O's Original" (brown sugar and red chile) wings. The "Beast Mode" wings are fiercely hot, but for the best balance of heat and flavor go for the slightly milder, sweeter "Hot Mama" wings.