I'm counting down my ten favorite dishes from the restaurants that I reviewed in 2011. The top dish will be revealed on Tuesday, December 27, and look for a slideshow featuring most of the winners on Wednesday, December 28.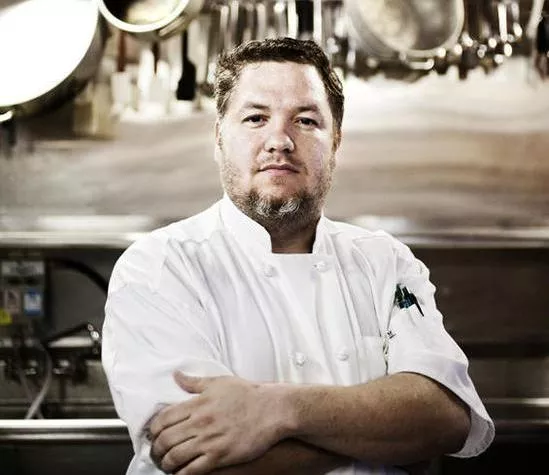 Ian Froeb
Wes Johnson, owner and chef of Salt, Riverfront Times' "Best New Restaurant" 2011
Chef Wes Johnson sears a single plump scallop, dresses it in a cracked-mustard sauce and then seals scallop and sauce with a puff of cedar smoke inside a Mason jar. The aroma strikes you as soon as you open the jar and then, having whetted your appetite, quickly dissipates. It's a clever trick ― it isn't Johnson's own, nor does he claim it to be ― and it would be nothing more than that if the scallop weren't so tasty, its buttery sweetness nicely offset by the sharply flavored sauce and your memory of the woodsmoke.
- from
"Duck Yeah"
July 28, 2011
Salt
(4356 Lindell Boulevard; 314-932-5787)