I'm counting down my ten favorite dishes from the restaurants that I reviewed in 2011. The top dish will be revealed on Tuesday, December 27, and look for a slideshow featuring most of the winners on Wednesday, December 28.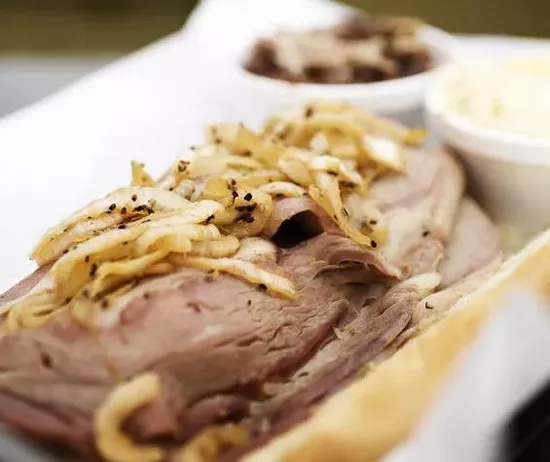 Jennifer Silverberg
The smoked prime rib sandwich at Bogart's Smokehouse
Yes, pork is the main attraction at this terrific barbecue joint from Pappy's Smokehouse pitmaster Skip Steele. Give the prime rib a try, though. You can order it naked, with sides, and enjoy the thinly sliced, impossibly tender, mildly smoky meat soaked in its own rich juices. But for the full effect, opt for the hoagie sandwich version, on which strands of smoked onion bring just the right amount of bite -- and a bonus hit of smoke -- to the party.
- from
"Bogart This Joint"
April 28, 2011
Bogart's Smokehouse
(1627 South Ninth Street; 314-621-3107)