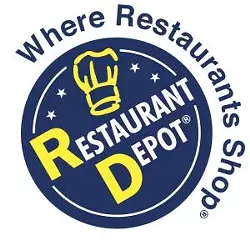 According to a report posted last night to Gawker,
Russian hackers gained access to the credit-card information
of customers at
Restaurant Depot
, the restaurant-supply store with locations nationwide, including at 6445 Manchester Avenue in St. Louis.
The source for Gawker's report is, of all things,
a message board on the website Long Island Firearms
. The message-board thread was started on the evening of Friday, December 2, with excerpts from a letter from the president of Restaurant Depot to consumers whose credit and debit cards had been compromised:
We recently determined that computer hackers stole credit and debit card information from the card processing system we use.

The message-board post includes a PDF version of the letter that registered users of the website can access. The user who posted the letter includes the information that the warning applies to those used a credit or debit card at Restaurant Depot or another outlet, Jetro, from September 21 through November 18.
An employee at the St. Louis location, relaying information from her "admin," tells Gut Check that no customers information had been hacked.
St. Louis restaurant owners: Have you received a letter from Restaurant Depot about your credit or debit card?
Please contact us.