Selecting Riverfront Times' Best of St. Louis 2011 was no picnic. Choosing the winner meant several worthy candidates would go unmentioned -- until now. In this Gut Check series, we are chewing our way through notable runners up in a number of categories. To see hundreds more winners and finalists and download the Riverfront Times Best of St. Louis mobile app, visit our Best of St. Louis homepage.
What does Riverfront Times' crack eating squad (not the same as our crack-eating squad, though there's some overlap) eat more than anything else? While the exact numbers aren't handy, the safe bet isn't pizza or barbecue or burgers.

It's sandwiches. From humble deli creations to artisan salume, we love 'em all. (Well, most of 'em.) Only five could make the cut for "Best Sandwiches," though. Here are the finalists.


Jennifer Silverberg
The "Tamm Avenue Turkey" sandwich at Nora's
5. Nora's (1136 Tamm Avenue; 314-645-2706)

Meats smoked in-house help distinguish this small Dogtown establishment: The "For Pete's Sake" features smoked pork loin with bacon, brie, caramelized onions and applesauce, while smoked turkey serves as the centerpiece for several sandwiches, including the "Hangover Club" (with Genoa salami, provolone and bacon). The vegetarian crowd isn't left out, as smoked portobello mushrooms are the basis for a couple of sandwiches.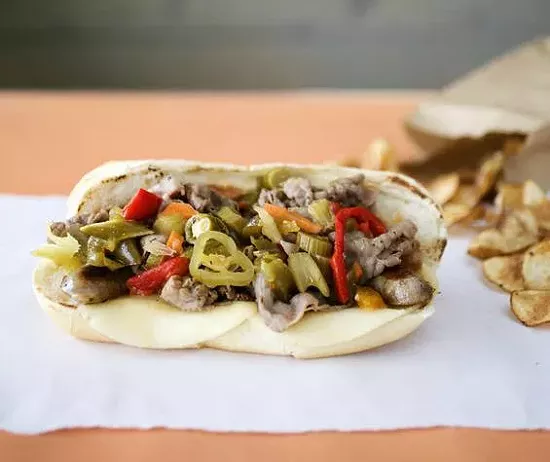 Jennifer Silverberg
The "Big Bend Mafia" sandwich at Fozzie's
4. Fozzie's Sandwich Emporium (1170 South Big Bend Boulevard, Richmond Heights; 314-932-5414)

You don't need to love The Muppets to love Fozzie's Sandwich Emporium. (In fact, the restaurant was named after a cat, not the bear.) You just have to enjoy fat, flavor-packed sandwiches, like the "BABLT" -- both Bs stand for bacon, a half-pound in total -- the gyro and the "Juicy Lucy," a burger with melted cheese in the center. Make sure to leave room for a shake.


Ian Froeb
The "7th Street Sicilian" po' boy at Blues City Deli
3. Blues City Deli (2438 McNair Avenue; 314-773-8825)

Like Pappy's Smokehouse, Blues City Deli has become such a beloved St. Louis institution that it's hard to believe it hasn't been around for 30 or 40 years. There's no great secret to its success, just classic sandwiches like the muffuletta, Italian beef dipped in jus and salsiccia expertly prepared. The "7th Street Sicilian" is one of the best Italian cold-cut sandwiches on the planet, Provel cheese and all.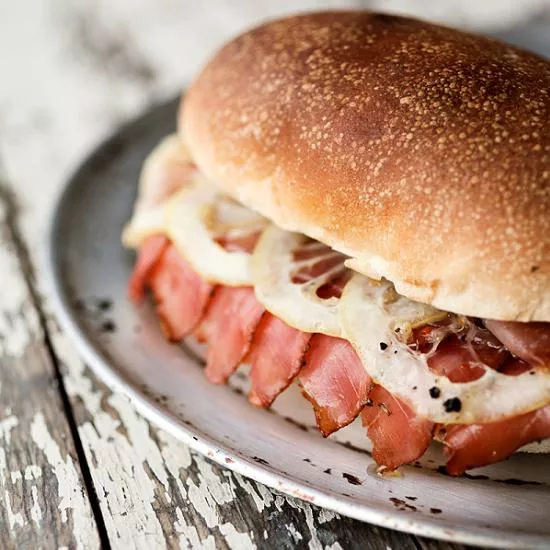 Jennifer Silverberg
Speck sandwich with Fontina Val d'Aosta and preserved lemons
2. Salume Beddu (3467 Hampton Avenue; 314-353-3100)

You already knew Salume Beddu made great salume. You just didn't think it good get better -- and then the salumeria started serving lunch. Fiama sausage, tinged with smoked paprika, is the star of the "Beast in a Box" sandwich, while Fontina cheese and preserved lemons elevate the already wonderful speck to the sublime. The bread alone -- from Red Guitar Bread, this year's "Best Bread" -- might have earned the sandwiches a spot on this list.


Jennifer Silverberg
The Italian sandwich at Snarf's
1. Snarf's (6301 Delmar Boulevard, University City; 314-725-4800)

Snarf's manages to combine both the convenience of a fast-casual chain (which it is, though a small one, out of Boulder, Colorado) with the attention to detail of a chef-centered restaurant. Yes, it costs a little more than, say, Subway, but for the money you get tender prime rib or juicy strip steak or crisp, flavorful eggplant Parmesan. A smash hit, and deservedly so, Snarf's makes the "Best Sandwiches" for 2011.