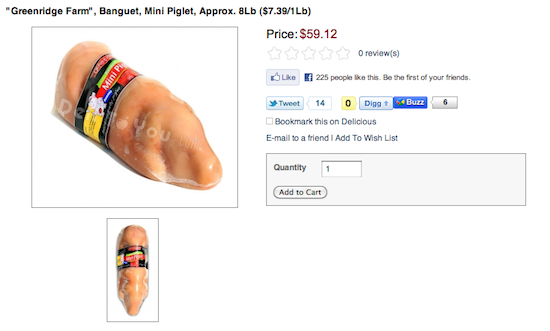 Screenshot: www.delitoyoudirect.com
That, my friends, is not a fetal pig. It is not a piglet. It is a pork roast compressed and reshaped into the form of a piglet (or fetal pig, if you like, which you shouldn't). It is produced by an outfit called Greenridge Farm, and it was brought to our attention by Consumerist, which also found a turkey breast molded into the shape of a turkey.
A picture of that beaut -- which, all things considered, isn't half as disturbing as the pig -- is after the jump.
Screenshot: www.greenridgefarm.com
​Of course, it's "all natural."
(h/t: Eater)