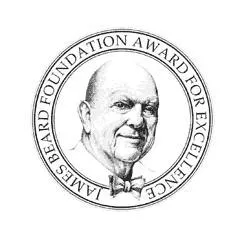 There's no denying that the James Beard Foundation's annual awards ceremony is a swank, 1 percent shindig. What does one measly ticket to the event cost? Suffice to say, you could have scored a World Series ticket on StubHub for roughly the same price -- maybe a standing-room-only World Series ticket, but, still.
It must be fancy: Even chefs feel compelled to attend the event in formalwear.
That said, the beginning of the foundation's awards process is open to everyone. All you have to do is register (for free) through
the James Beard Foundation website
, and then you can submit nominations in the various categories, including "Best Chef: Midwest," the category for which Missouri-based chefs are eligible, and "Best Chef: Great Lakes," the category for chefs from Illinois restaurants.
Nominations are open through December 31. A list of semifinalists usually appears in February. The five finalists in each category is announced in March, and the award ceremony follows in May.