Selecting Riverfront Times' Best of St. Louis 2011 was no picnic. Choosing the winner meant several worthy candidates would go unmentioned -- until now. In this Gut Check series, we are chewing our way through notable runners up in a number of categories. To see hundreds more winners and finalists and download the Riverfront Times Best of St. Louis mobile app, visit our Best of St. Louis homepage.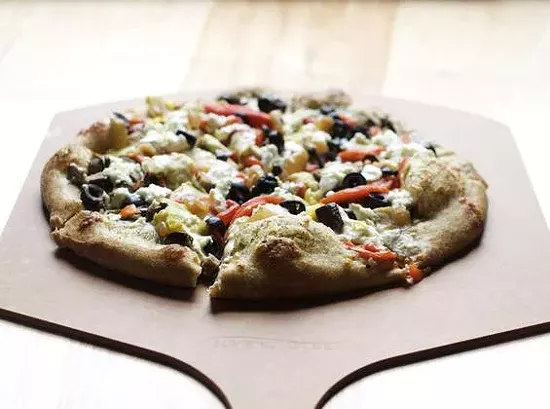 Jennifer Silverberg
The Best Thin-Crust Pizza in St. Louis
Want to start an argument in St. Louis? Declare any particular pizzeria the best. Heck, you don't even have to pick a specific restaurant, just a style: Neapolitan, New York, St. Louis.

So selecting the five strongest contenders, let alone the winner, for this category was quite the task. Somehow, I managed. Somehow, we managed. Here are the finalists for "Best Pizza (Thin Crust)" in St. Louis for 2011: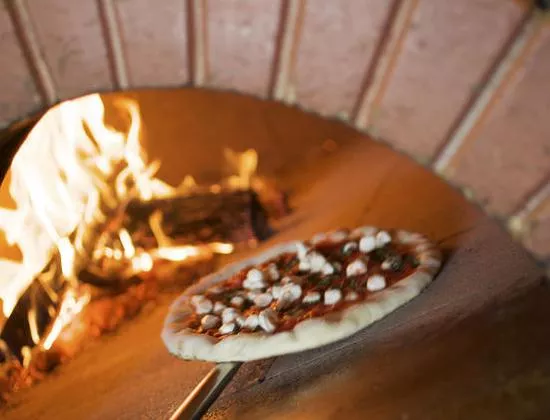 Jennifer Silverberg
A pie goes into the oven at Peel.
5.Peel Wood Fired Pizza (921 South Arbor Vitae, Edwardsville, Illinois; 618-659-8561)

As its name implies, this Edwardsville restaurant employs a wood-burning oven to cook delicious, thin-crust pies. These pizzas can be basic (Margherita, pepperoni) or intriguingly odd (the "Hot Brown," modeled after the classic turkey sandwich), but for a taste of Peel at its best, try the elegant "Prosciutto" pizza, which has a base of roasted-garlic olive oil topped with prosciutto, fingerling potatoes, roasted garlic and Fontina and Parmesan cheeses.


Kayci Merritte
A pizza at La Pizza
4. La Pizza (8137 Delmar Boulevard, University City; 314-725-1230)

A pizza to send expat East Coasters into a drooling reverie: thin but still chewy crust; gobs of molten whole-milk mozzarella blistered and browned; a gently seasoned sauce. A single slice of La Pizza is a filling meal, but I don't know anyone who stops after just a single slice. The toppings aren't fancy -- capicola might be the most exotic one -- but you don't need fancy for a pizza this classic.


Ian Froeb
A pizza with sausage and mushrooms from Pizza-a-Go-Go
3. Pizza-a-Go-Go (6703 Scanlan Avenue; 314-781-1234)

"That place...is a restaurant?" This is often the reaction when someone lays eyes for the first time on the squat little building that houses Pizza-a-Go-Go. This St. Louis institution, nearing its 50th birthday, whittles the restaurant-going experience to the bare essentials: Here are the tables, here is your pizza. And what a pizza -- simply gorgeous, great crust and sauce, with plenty of cheese and your favorite toppings.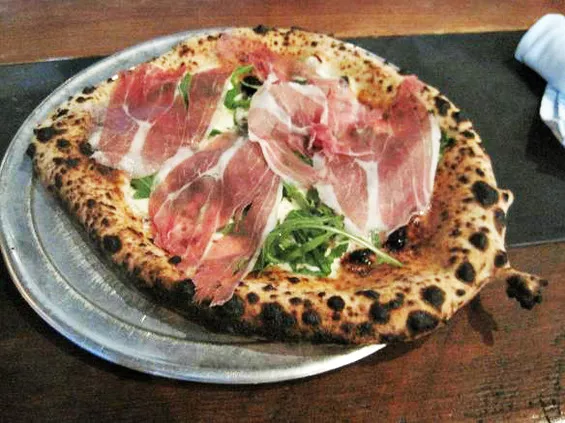 Ian Froeb
The prosciutto bianca pizza at the Good Pie
2. The Good Pie (3137 Olive Street; 314-289-9391)

Plenty of places claim to serve Neapolitan pizza. Technically, they don't. The Good Pie, on the other hand, has the official certification of the Associazione Verace Pizza Napoletana, which dictates everything from the ingredients to the oven temperature. The result is a thin, very flavorful crust blistered with the heat from a wood-burning oven. The mozzarella is fresh, with that distinctive chew and sour-tangy flavor. The toppings, as simple as prosciutto and arugula, are first-rate.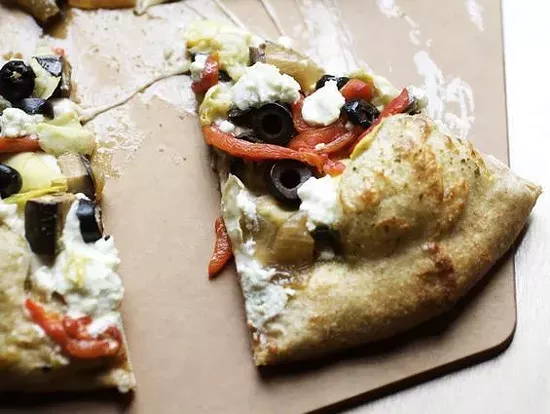 Jennifer Silverberg
Pizza at PW Pizza
1. PW Pizza (2017 Chouteau Avenue; 314-241-7799)

The new restaurant from Paul and Wendy Hamilton of Eleven Eleven Mississippi and Vin de Set avoids the trends in new pizza joints. There are no wood-burning ovens here, no claims to rustic Neapolitan history. Instead, you get terrific pizza in the resolutely American style: the best thin-crust pizza in St. Louis for 2011.