Think. Think about what you're about to eat from Big Lots.
Times are tough. No doubt about that. The economic free fall explains why there's a new discount or closeout store every single half-block.
While it might be tempting to purchase reduced-price food along with off-brand electronics, Delta Burke-brand lingerie, plastic garden gnomes, toy tie-ins from last year's movies and Conway Twitty CDs, it behooves you to think. Think. Think think think about what you're shopping for.
Do you really want to ingest food purchased from a corporation that has done so much to make a great Aretha Franklin song nearly unbearable?
Honestly, there's probably absolutely nothing wrong with these goods we found at a local Big Lots during one shopping trip. While we're worrying about deeply discounted foodstuffs, people get sick every day from fresh, healthy foods like spinach and cantaloupe.
But panicking is so much fun.
Canned Ham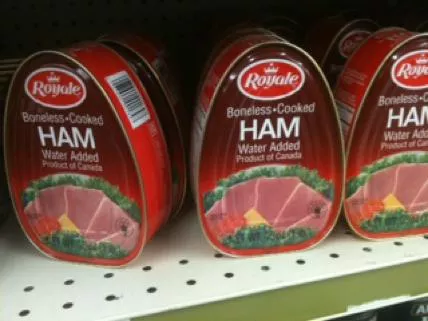 Robin Wheeler
Canned hams, awaiting your great-great-great Aunt Helen.
There are three living people in the U.S. who still eat canned ham. They also comprise the top three oldest living Americans.
Giant Plastic Guitar Filled With Cheese Corn with a Photo of Old, Fat Elvis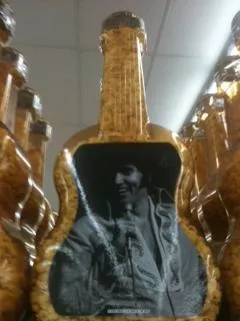 Robin Wheeler
Hunka hunka burning plastic popcorn guitar.
This is the stuff that caused the King's lethal bowel movement.
Old Teriyaki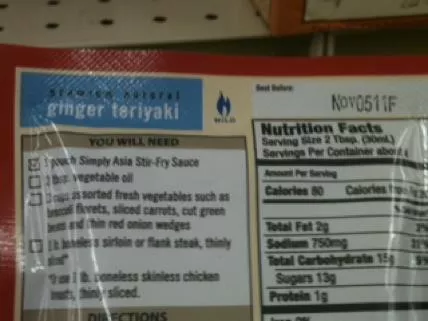 Robin Wheeler
For teriyaki emergencies only.
For those times when you need some bagged ginger teriyaki sauce right this second.
Larry the Cable Guy Beef Dinner
Robin Wheeler
Git R Done Helper
When you gotta git r done fast. It's Hamburger Helper for road kill. Nutrisystem Meals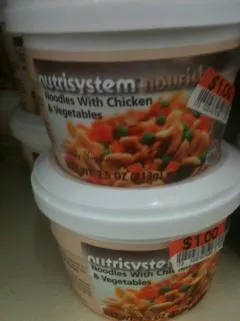 Robin Wheeler
Marie Osmond lost 50 pounds on Nutrisystem!
Sure those diet services that deliver food to your house are awesome. Unless you don't like being forever rendered unable to enjoy non-processed food, or until you decide those 25 pounds aren't nearly as important as tasting food that wasn't made by a machine. And they get so pricey. Why not just do Nutrisystem by proxy and wait for their discontinued meals to arrive at your favorite close-out store?
Eating Disorders for Dummies
Robin Wheeler
Don't skimp on eating disorder treatment.
Perhaps this isn't the best area in one's life to scrimp and save.
Palmer Brand Halloween Candy
Robin Wheeler
Candy that guarantees an egging.
Here's some really waxy chocolate covered with flaky white stuff. Boo!
Paula Deen's Nuts
Robin Wheeler
Paula Deen's nuts.
We're gonna love Paula Deen's nuts, right? Better clear them out soon. Gotta make room for her upcoming clothing line. Candy Tie-In for Year-Old Movies
Robin Wheeler
When was the last time Shrek was in theaters?
Shrek Forever After hit theaters in May 2010. There isn't a child alive who wants old Shrek candy.
Slap! Energy Drink
Robin Wheeler
Tantrum! Uh, we mean, Slap!
Well, this sounds delightful. Almost as good as Tantrum, the fake soda from How I Met Your Mother .
Seafood
Robin Wheeler
No. This is not the place to buy shelf-stable fish.
Any seafood. Especially shelf-stable seafood.
Fermented Seafood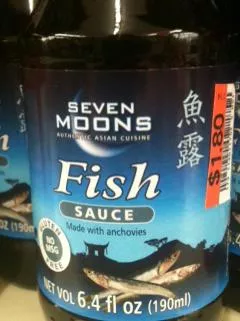 Robin Wheeler
Fish sauce -- not the place to take chances.
Really?