Selecting Riverfront Times' Best of St. Louis 2011 was no picnic. Choosing the winner meant several worthy candidates would go unmentioned -- until now. In this Gut Check series, we are chewing our way through notable runners up in a number of categories. To see hundreds more winners and finalists and download the Riverfront Times Best of St. Louis mobile app, visit our Best of St. Louis homepage.
Larry Forgione bid St. Louis adieu.
With very few exceptions, the Best of St. Louis is a sincere, sarcasm-free celebration of what we love about this town. Each year, though, there is one category that is absolutely no fun to contemplate or write: the Best Restaurant to Die in the Past 12 Months. (As with last week's Five Best New Restaurants, the twelve months in question are October 2010 through this September.)

Even worse, this year there were several restaurants that could have claimed this unfortunate -- though, from our point of view, well-intentioned -- distinction. In fact, my rough draft of this list had a dozen candidates, including the already declared winner, before I whittled it down to just five.

After the jump, the dearly departed.


5.Riddle's Penultimate Café & Wine Bar

Andy Ayers was a locavore before it was a word, let alone cool. At Riddle's, he served dishes that proudly stated their local -- even homegrown -- origins. Since turning the restaurant over to his daughter, KT, he has worked to bring together local growers and restaurateurs through Eat Here St. Louis. What's more, Riddle's was a wine bar before those, too, were a dime a dozen, and Ayers' excellent list featured some incredible values. Riddles might be gone, but its mark on the local restaurant scene is indelible.


Bryan Peters
A vegetarian dish from the final months of Terrene
4. Terrene

You could draw a straight line of influence from Riddle's to Terrene: Here the concern for local and sustainable extended to everything from the tap water to the tables. Several chefs led the kitchen through Terrene's lifespan, but owner John McElwain made sure that its commitment to presenting excellent dishes prepared from top-notch, responsibly sourced ingredients didn't waver. Terrene also was the rare higher-end restaurants to cater to vegetarians, and its fried tofu on a stick convinced more than a few carnivores not to dismiss tofu outright.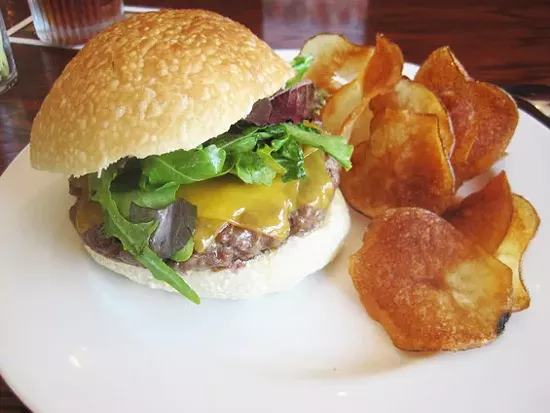 Ian Froeb
The burger at Newstead Tower Public House
3. Newstead Tower Public House

The success of Five Bistro ensured that chef Anthony Devoti would have an eager audience for Newstead Tower Public House. He didn't disappoint. As at Five, the menu at his gastropub featured only a few dishes, each made with impeccably sourced local ingredients, humble pub grub treated as if it were four-star cuisine. The proof was in the burger, one of the best I've ever eaten. (Thankfully, it's still available on Five's late-night menu.) A year after closing, Newstead remains empty, its original signage still up, nothing apparently able to replace it.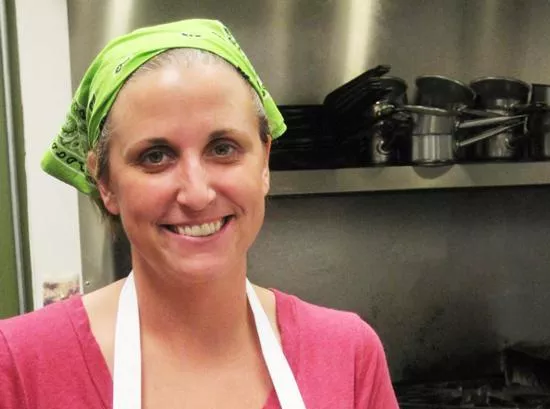 Robin Wheeler
Amy Zupanci
2. Fond

St. Louis has precious few truly chef-driven restaurants. Fond, on the main street of Edwardsville, Illinois, was one of them. Amy Zupanci was Fond's owner and chef, its heart and soul. The clearest sign of this? When you asked her about the food at her restaurant, she became the most enthusiastic -- the most passionate -- when discussing her vendors. Her best dishes showcased the natural beauty of their products sparked by her own inspiration. (She made me fall in love with scallops.) Here is some good news to end this sad blurb: Just today, Vino Nadoz (16 The Boulevard, Richmond Heights; 314-726-0400) named Zupanci its new head chef.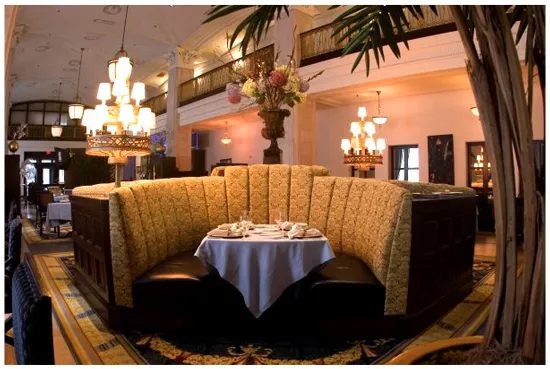 1. An American Place

St. Louis had never seen anything like An American Place when Larry Forgione opened a satellite of his watershed restaurant here in 2004. Given the still-sputtering economy and the movement toward more casual restaurants, it might be years before St. Louis sees anything like it again. If it ever does. An American Place was the Best Restaurant to Die in St. Louis in the Past 12 Months.