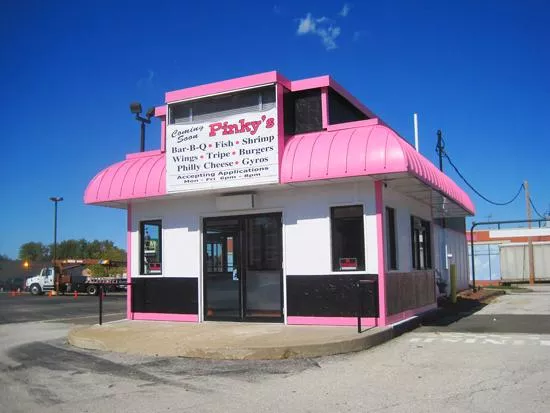 Ian Froeb
Pinky's: It's pink.
-
Post-Dispatch
beer guru Evan Benn
reports
that
Amalgamated Brewing Company
has sold
The Stable
(1821 Cherokee Street; 314-771-8500) to the owners of the
Rotten Apple
in Grafton, Illinois. According to Benn, the new owners will continue to operate the Stable as a brewpub, while Amalgamated Brewing will continue produce its 85 Lashes rum.
- Yet another item from Gut Check's recent drive on the Rock Road: A barbecue, sandwich and soul food joint called
Pinky's
apparently is opening at 9701 St. Charles Rock Road in Breckenridge Hills. The building used to be a Rally's, and I mention the news -- and, more importantly, the picture -- mainly because I think the new look for the space is awesome.