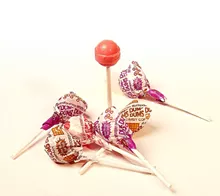 It wasn't all that long ago that Gut Check was donning our finest Disney princess Star Wars character drag outfit and joining the swarms of greedy American children on the hallowed Halloween quest for candy. So we remember well the post-trick-or-treat ritual of sorting the bounty into two piles, i.e., Good Stuff and Crap.
Then we'd head back out and t.p. all the houses where we'd been handed lame candy. We considered the act to be a hint to the clueless to maybe bust out the Snickers next year instead of those execrable homemade popcorn balls. A community service, if you will.
Now we're on the other side of the door, trick-or-treatily speaking, and we're also working from a position of strength when it comes to stamping out Halloween-candy imbecility.
Want to avoid having your happy home t.p.'ed this year? Check back each weekday between now and the Big Day as we count down the 21 Best Halloween Treats and the 21 Worst Halloween Treats...
Worst Halloween Candy Countdown, No. 16: Dum Dums You are a dumb dumb if you like Dum Dums. (Sorry, unavoidable.) It used to be fun finding the blue raspberry suckers at the bottom of your trick-or-treat sack, but then Dum Dums started introducing flavors like buttered popcorn and cotton candy. Gross. Go the extra mile when choosing candy for your trick-or-treaters and spring for some decent suckers, sucker. (Again, unavoidable.)
Click through to reveal No. 16 on the Best Halloween Candy list...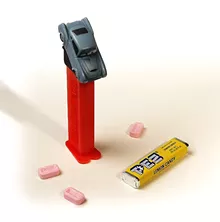 Best Halloween Candy Countdown, No. 16: Pez dispensers Getting a Pez dispenser on Halloween means you went to a house with class. There's no good explanation for why eating a brick of sugar straight from the neck of a witch or pumpkin head is so gratifying, but it is. You eat those bricks, and then you show the dispenser to the parents who ignored your pleas and refused to buy you Pez dispensers at the store when you were little. And then you keep the dispenser for life. Those babies are collectibles.
Check out the rest of our Best and Worst Halloween Candy Countdown.